Minecraft has given rise to a ton of products, both official and unofficial, and unfortunately there are a lot of lesser quality toys out there. To make it easier for you, we've pulled together the best Minecraft toys for kids of all ages (including grown ups!).
Minecraft is the best-selling video game in the world, and there are hundreds of Minecraft toys for kids out there. In Minecraft, there's something for everyone: farming, exploring, building, fighting, and mining. The game has a variety of versions, including a Java version for PC, mobile versions, and a platform version for console gamers. On top of an amazing soundtrack, gamers and Minecraft coders of all ages enjoy the game for its massive, open, cubic world, the depth of its gameplay, and its endless possibilities for creativity. The music is great as well!
If your child loves Minecraft, it can be a great way to introduce them to coding. Enroll them in our live online Minecraft Redstone Engineering class (grades 2+), designed by professionals from Google, Stanford, and MIT, and led by an expert. They'll learn fun ways to creatively modify their Minecraft games, along with tons of essential engineering concepts.
Discover the best Minecraft toys for kids
There's a great range of Minecraft toys to choose from, from Zombie plushies to swords and armor to board games, there's a ton of great toys out there. The Minecraft website has an official merchandise store that has a lot of high quality toys, books, and accessories. Aside from that, only a few companies such as LEGO and Jinx have the right to make official Minecraft toys. There are some great unofficial toys out there too, but be careful of scams.
Creepers are one of Minecraft's most iconic hostile mobs. If you forget to light up your tunnels while mining, one might sneak up behind you in the dark! The bright green color and smooth polyester are great for cuddly bedtime. Aside from Creepers, there are plushies of Steve, the Minecraft hero, and friendly mobs like sheep, axolotl, and pigs, or enemies like skeletons, spiders, and enderman. If you're looking for one, remember that JINX is the only company that makes official Minecraft stuffed toys.
Best for ages: 5 - 12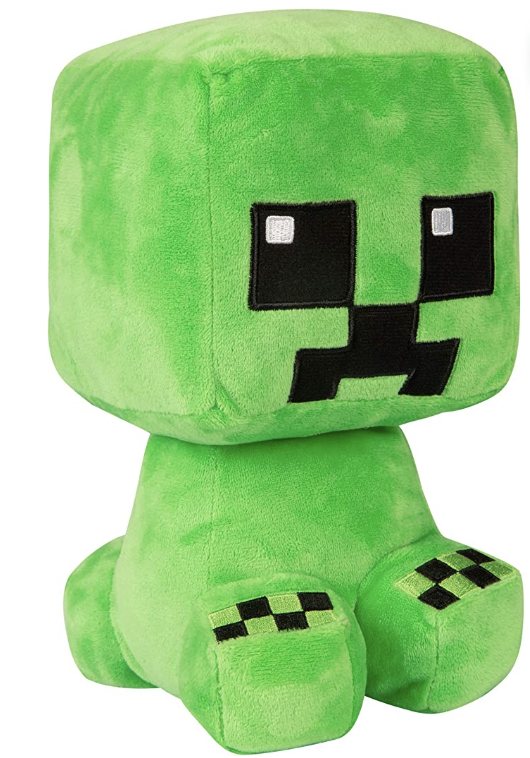 This LEGO set is what Minecraft is all about: Mining! Explore a cave and fight scary zombies and spiders while jumping over an underground river of lava in search for precious ores and diamonds. The set comes with some unique Minecraft LEGO figurines and has 248 pieces, so it's challenging but not too difficult to put together for younger kids.
Best for ages: 7 and up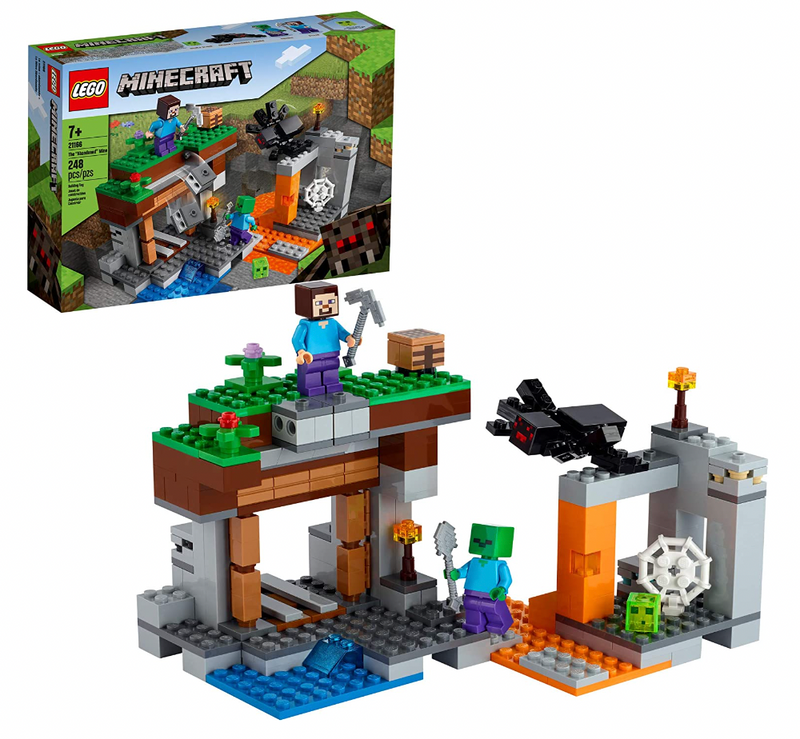 In this awesome table-top board game, gamers can mine resources, fight dangerous mobs, and explore the Overworld using cards and a simple game board. Each turn, players choose 1 of 5 possible actions, such as Mine and Explore. The game board and pieces are made of sturdy cardboard and feature detailed drawings of all the iconic Minecraft characters. It's fun for the whole family and a good gift for teenagers and adults who love Minecraft.
Best for ages: 10 and up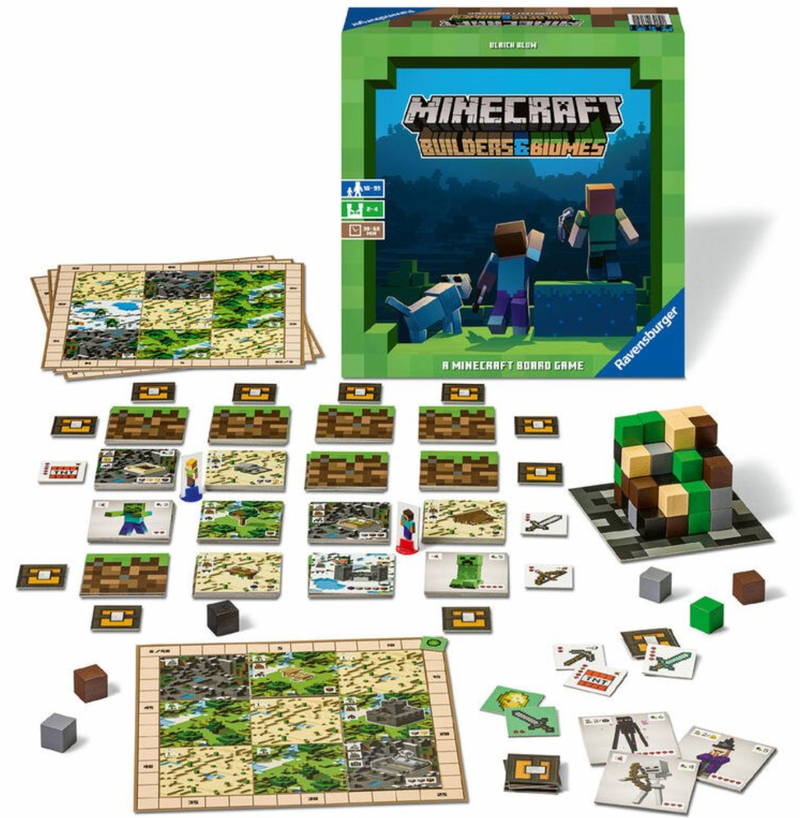 This exclusive Minecraft toy by Mattel is perfect for active kids who love physical play. They will really enjoy it. This toy features both the pickaxe used to mine resources and the strongest sword in the game. Flip between the two with a simple motion that transforms one to the other. Now you will be fully equipped to fight dangerous skeletons and creepers while mining deeper into unknown caves in search of untold riches!

Best for ages: 7 and up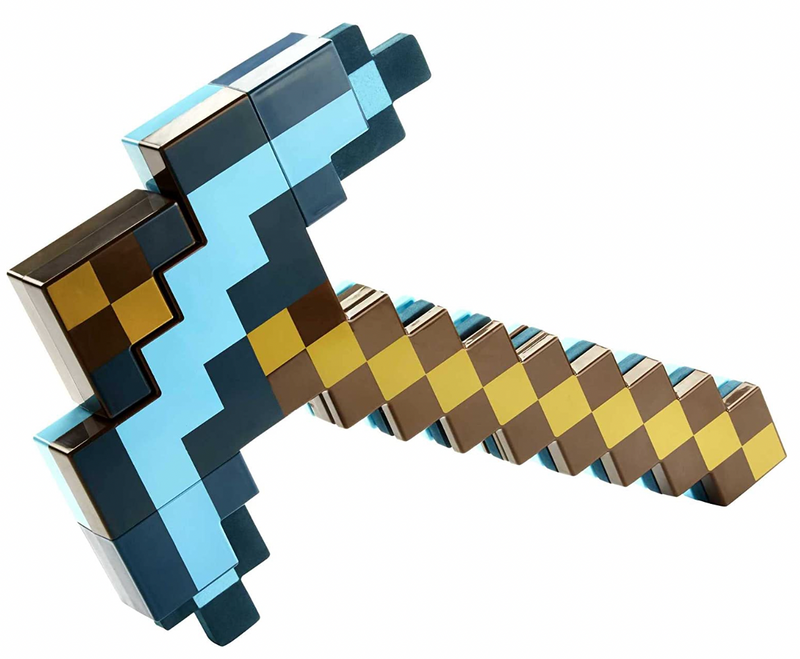 This action figure of the character Alex is a great Minecraft toy for girls, and it has more to it than meets the eye. By collecting action figures from this line of toys, all kids can pair them with an app in which they can write their own Minecraft comics. Each figure comes with a single character, exchangeable heads for different expressions, as well as accessories such as Alex's Elytra, a rare set of wings found in the Minecraft universe (named after the hard wings of certain beetles) that allow the player to fly. Each figure also comes with a resource block on which they can stand and which grants unique features in the app. It's perfect for a kid who loves action figures, storytelling, and digital art.
Best for ages: 3 and up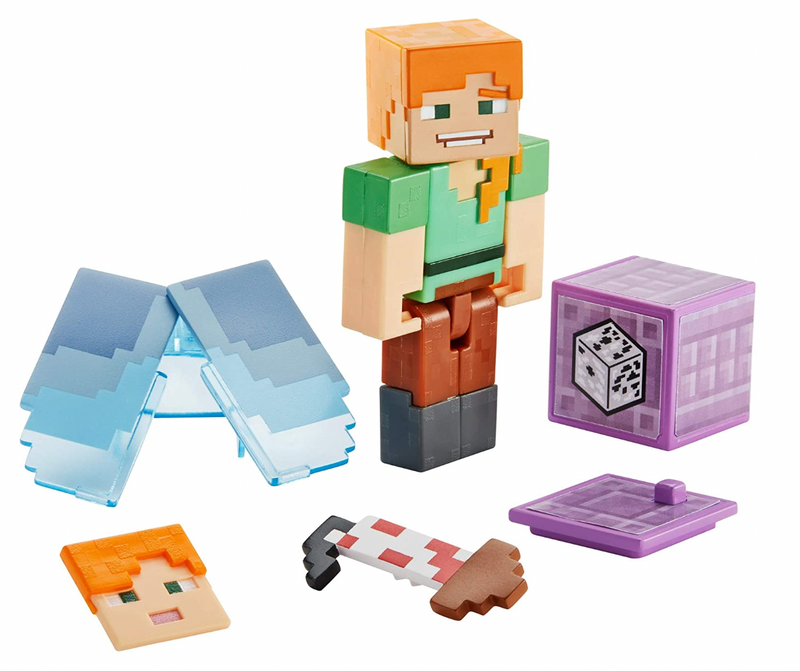 This is one of the coolest Minecraft toys available from the official store. In Minecraft, light helps you see as you explore the depths, and it protects you from mobs by preventing them from spawning behind you. This awesome nightlight is powered by USB, so has a battery life of about 3.5 hours when unplugged. It can also be used as a torch, taken outside, and works as more than just a nightlight. For a Minecrafter, it's a symbol of security, so consider getting one for your kid, especially if they sleep with a light on. There's other fun Minecraft lamps for kids on the official store from Creepers to Lava blocks.
Best for ages: 3 and up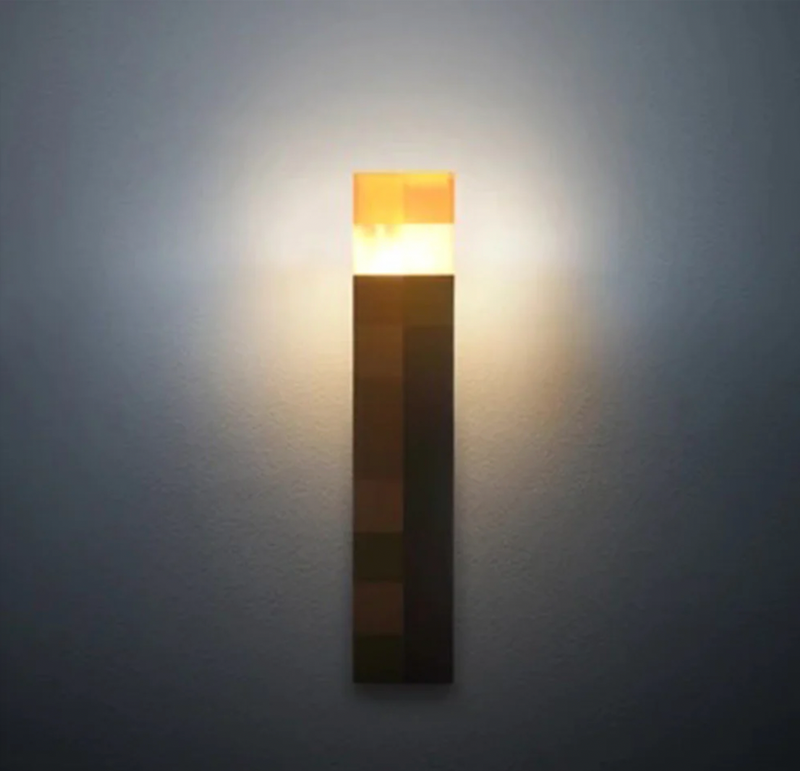 This introductory smartwatch is the perfect blend of functionality and fun. With a big, user-friendly touchscreen display and a cool Minecraft design featuring their favorite characters, this is a smartwatch made specifically with kids in mind. To protect their digital security, this smartwatch does not connect to the internet, nor does it have wifi, bluetooth, or any wireless technology. It does come equipped with a bunch of great features, like a selfie camera, a photo viewer, a video player, and a voice recorder. There's also a calculator, alarm clock, a step counter, several games, and switchable watch faces. It comes with a rechargeable battery and a one year warranty. It's a fun way for kids to learn about time while gaining familiarity with technology.
Best for ages: 3 and up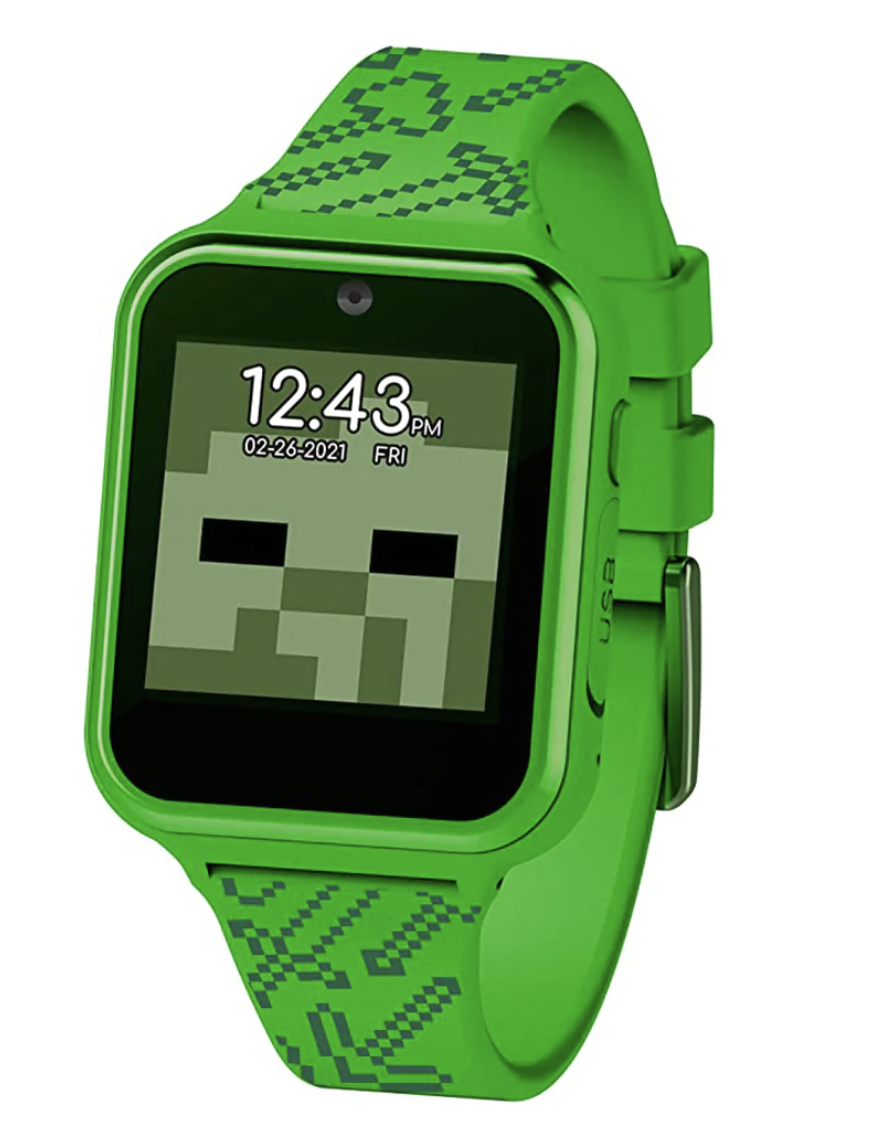 So this isn't actually a toy, but a video game. It's Minecraft, but both versions. Two versions of Minecraft? Did you know that Minecraft had several different versions? Bedrock is the same version available on mobile devices and consoles like the Nintendo Switch, whereas the Java version is used on a PC or Apple computer, and it offers a deeper gaming experience, especially if you want to play with mods, or even code your own mods. The games are mostly the same experience, though the world design is built with different game engines. Both versions allow you to play Survival mode and Creative, so you can design amazing blocky worlds of your own. The Java version offers more opportunities for working with the code of the game itself, so it's a perfect option to support a budding computer scientist in the family.
Best for ages: 7 and up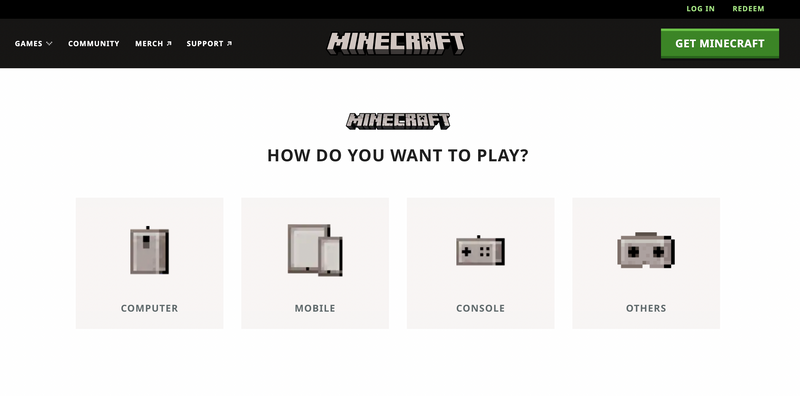 This is one of the cutest Minecraft toys, and it's bright pink, which might appeal to kids that love pink! It's an adorable LEGO house in the shape of a pig. One of the most fun parts of Minecraft is building a house to protect you from the dangerous mobs that come out at night. It's even more fun to build one with style. Players can get really creative, making houses out of mushroom, diamond, stone, just to name a few building materials. If you want to make friends with a kid who loves Minecraft, ask them to show you their house. You will not be disappointed. Aside from the house, the set comes with unique Alex, Creeper, and Pig figurines for the collector. Build yourself a pig house today!
Best for ages: 8 and up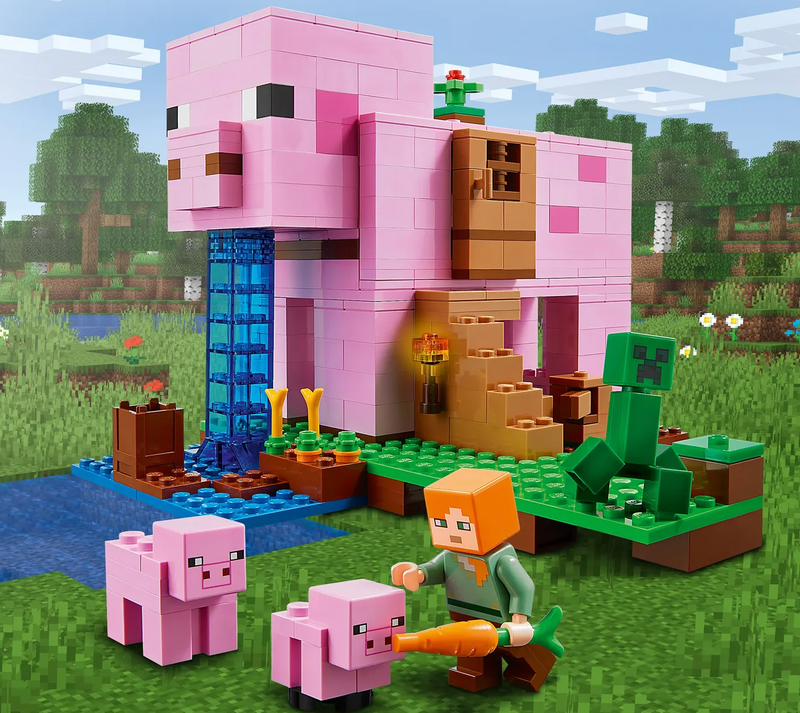 Did we mention Minecraft LEGO houses? If you want a more advanced LEGO set, then this one's for you. It features a multi-story house built of a base tree and four room modules that can be built and adjusted in tons of creative ways. Unique LEGO figures include a charged creeper, panda and ocelot skins, chickens, a zombie, and a cat. This gift will keep any LEGO lovin' Minecraft fan happy. If you want to try one of the other more advanced Minecraft LEGO sets, check out the Llama Village, the Red Barn, or the First Adventure.
Best for ages: 8 and up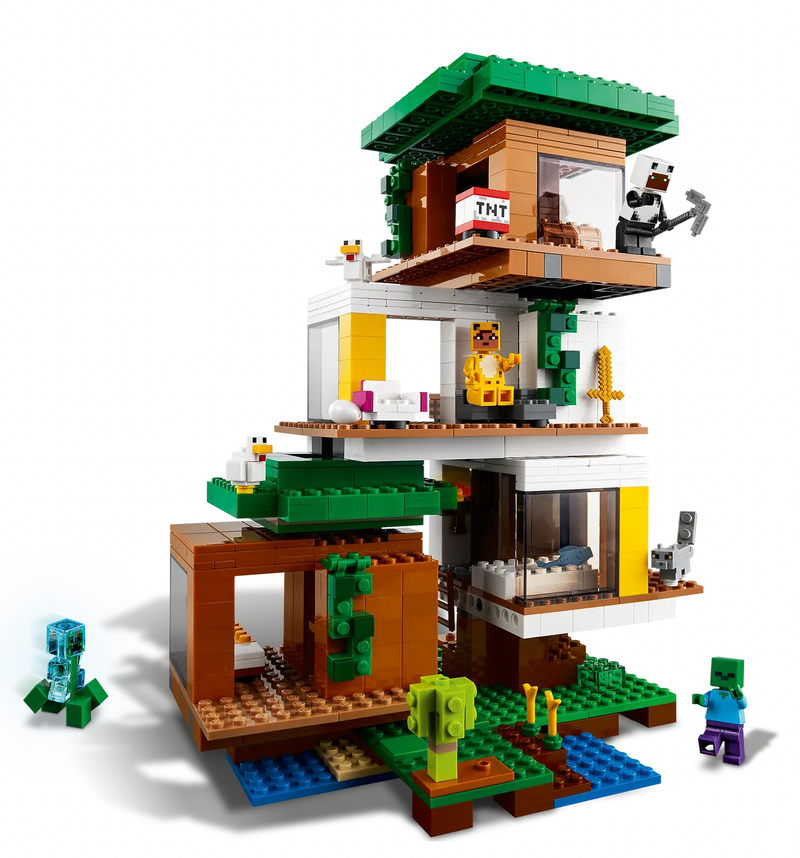 This book is perfect for crafty kids who want to build their own figures, masks, and other Minecraft accessories out of household craft materials. Build a creeper from yarn and learn how to crochet, or use cardboard to build your own pixel head mask. This book includes materials to make a Steve mask, a pixel plant, a pig, and so much more. It promises hours of fun, experiential learning, and development of fine motor skills. Kids love it!
Best for ages: 8 and up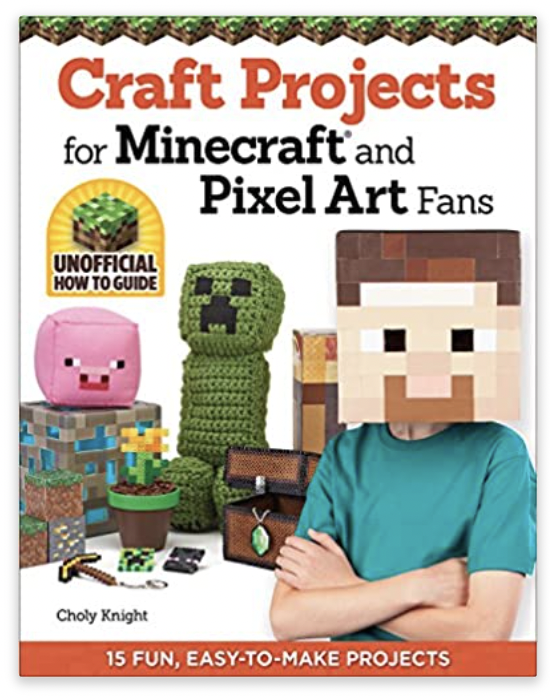 This is a perfect Minecraft game for car or plane rides for kids of all ages. It comes with a magnetic game board and pieces, a travel case, and an instruction manual. Featuring 40 beginner to expert challenges, kids will use crafting skills to progress through puzzles that help them develop critical thinking, logical reasoning, and deduction to solve problems and progress to higher levels. It will keep them busy for hours and rewards patience and discipline.
Best for ages: 6 and up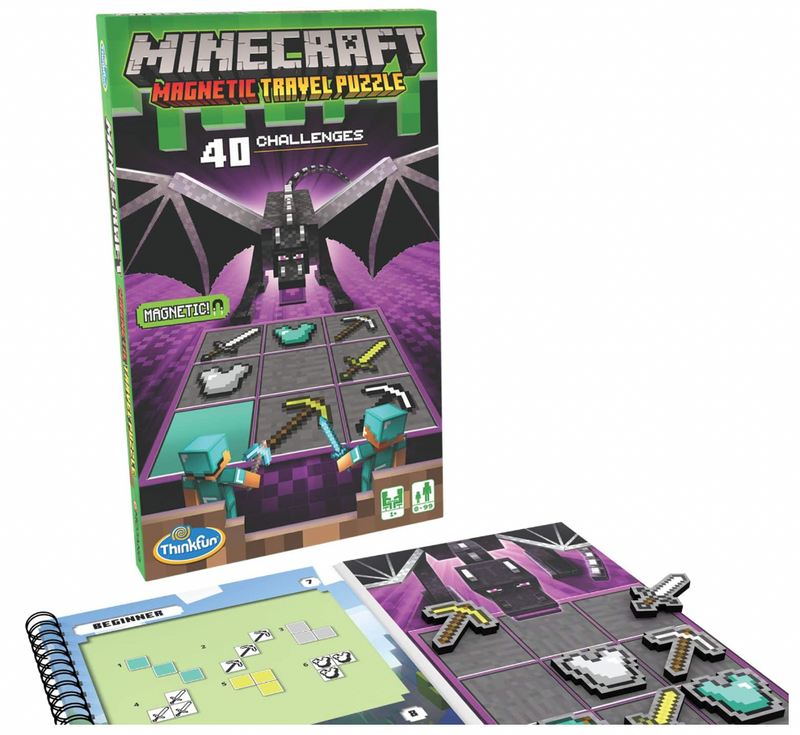 Another favorite of physically active kids and those who love to role-play and wearing costumes. This simple, but well-designed plastic sword promises exciting play without risking any pain, being made of sturdy, bendable foam. Aside from the diamond sword, there is a gold sword, a double sided battle axe, and a pickaxe as well.  
Best for ages: 3 and up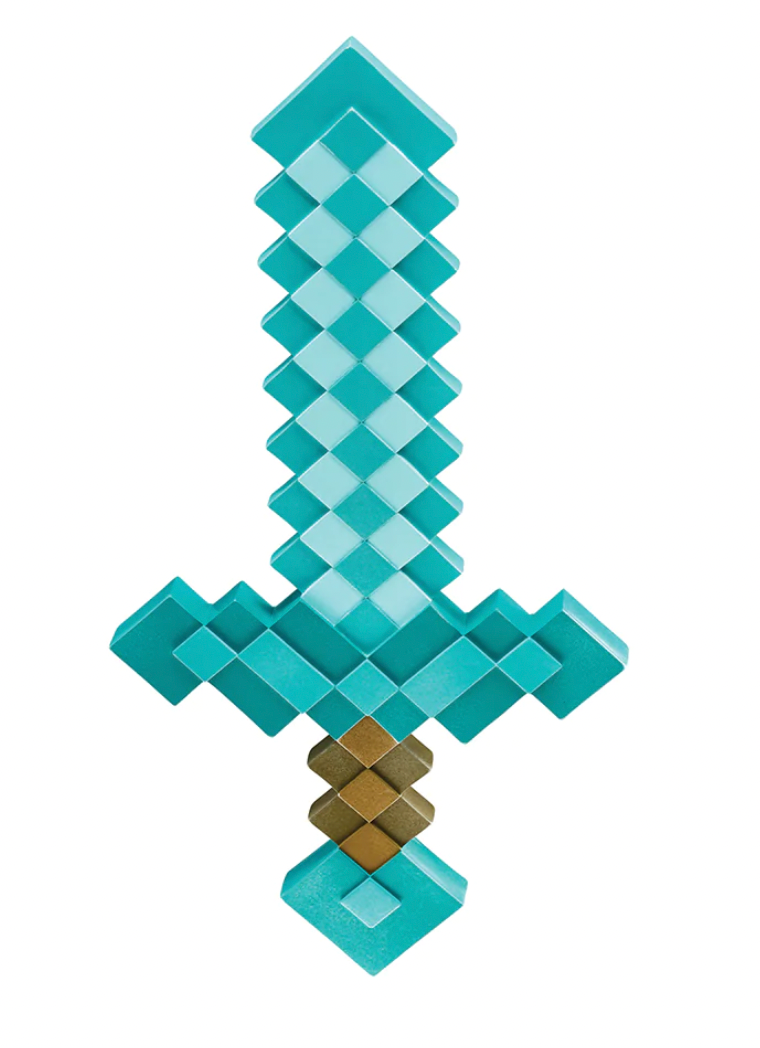 If Halloween is coming and you need a more elaborate costume, consider the Diamond Armor, Steve, Alex, or the Creeper costumes to bring the holiday alive. Costumes are a great toy any time of the year actually. Role-playing allows kids to use their imagination, learn storytelling, and get precious exercise.
Best for ages: 5 and up
Other links to shop costumes: Creeper and Steve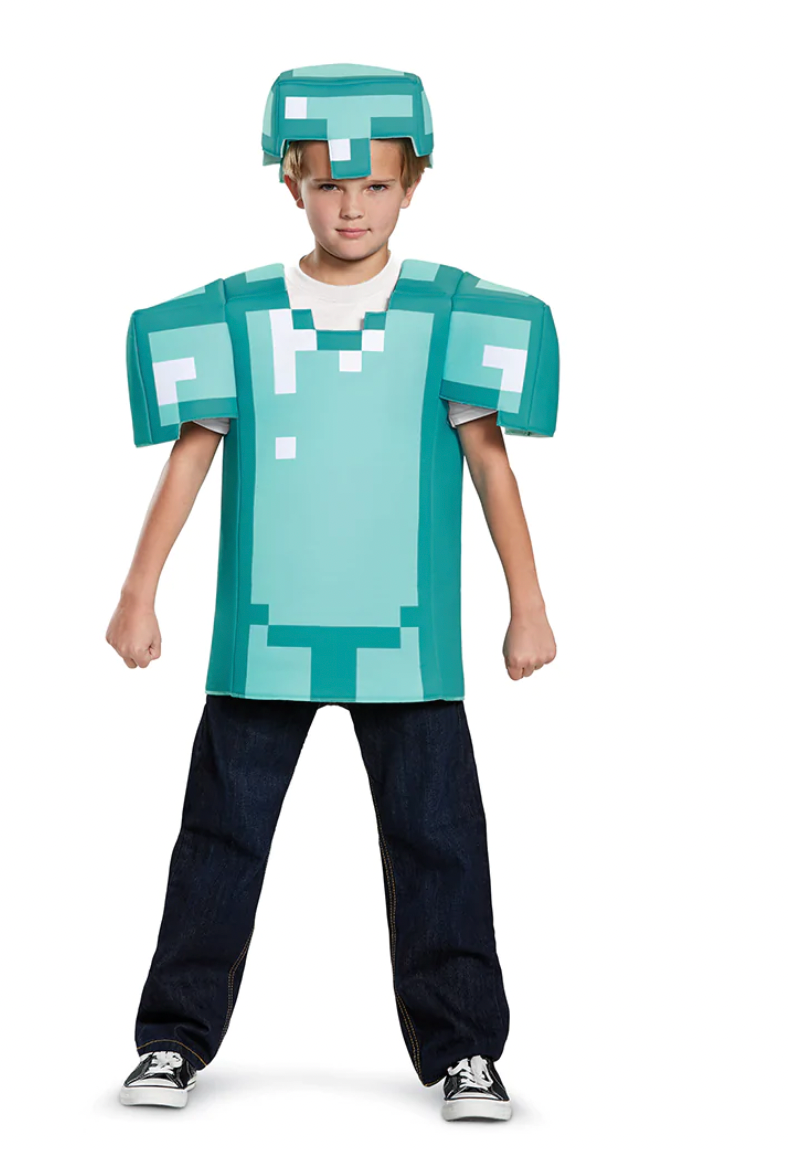 Our last toy on today's list is actually a book, and it's a super fun one: just like the classic books, Where's Waldo, this 'find it' book will have kids scouring the page in search of Creepers, Skeletons, and the game's iconic characters lost in a confusing and beautifully drawn map from the games. It's a fun challenge that will keep your kids occupied for hours while fostering an association that books are super fun for younger kids. It's another great game for kids on long car rides.
Best for ages: 5 and up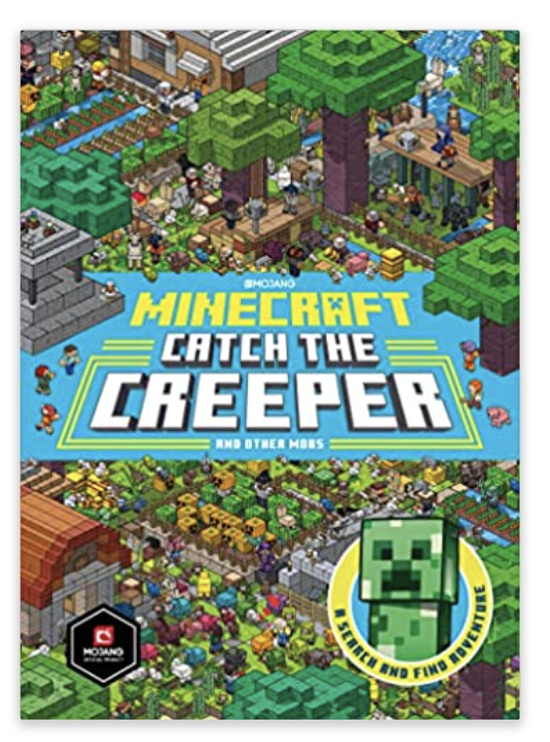 What is a good Minecraft gift?
A good Minecraft gift is good at what Minecraft does best: building, designing, exploring, and making friends! Remember to watch out for cheap knock offs. The three companies making Minecraft toys, aside from the Minecraft company's official store, are Mattel, LEGO, and Jinx. Whether it's a plush toy, a suit of armor, or a building toy, the key to a good toy is getting something that will encourage kids to play. Find something that suits the age and interests of your kid and it should be easy.
What to get a girl who likes Minecraft?
A lot of Minecraft toys are marketed to male-identifying children, though that shouldn't stop any female-identifying kids from playing with swords and slime. If you're looking for toys for a girl who likes Minecraft, consider the Minecraft Fusion Figures Craft-a-Figure Set. They can build their own 3-D figures such as the pigs or wolves from the game. They are super cute and fun for kids ages 5 and up. If you want something even cooler, consider signing up for Minecraft coding classes, where kids can learn how to build their own mods in Minecraft while developing super useful STEM skills in the process. If your child hasn't played Minecraft yet, then the class is a great introduction.
What Minecraft toys are most popular?
The most popular Minecraft toys are not surprising. Two of them are LEGO sets that are easy to build, but a great addition to any LEGO collection. LEGO Minecraft The End Battle is a set featuring the two biggest enemies of the game, the Enderman and the Ender Dragon. For players who beat Minecraft this is the final challenge. The next most popular Minecraft toy is another LEGO set, this one is the Zombie Cave set, which comes with an armored Steve figurine, an adult zombie, and a baby zombie that is super cute. Both of these sets will be a great gift for fans of LEGO and Minecraft, and both ring up for less than $50. Finally, the most popular Minecraft toy is one of the best-selling games of all time, UNO! In this version, the rules are the same, except that there is a special Zombie card, which if played forces all the other players to draw 3 cards. It's a simple game to learn but promises hour of great play time, especially if you love Minecraft.
Enjoy the best Minecraft toys for kids
We hope you found some great Minecraft toys for kids on this list. If you need more inspiration, or you already got everything on this list, consider checking out the websites of Minecraft's Official Story or the LEGO store, as there's a ton of other great toys to choose from. For more challenges, check out our Minecraft Redstone Engineering class, or find out how to make a Minecraft skin.
Written by Bryan Gordon, a Create & Learn instructor. After ten years of working as an English teacher, Bryan began studying Math and Computer Science over the past few years. Aside from writing and teaching, he likes cooking, gardening, playing guitar, and hanging out with his cats, Baguette and Wally.