Canva is a wonderful accessible tool that anyone can learn to use to make an array of graphic assets. From posters, presentations and video editing, Canva is a versatile tool for beginners learning the basics of design. Many companies use it for social media marketing and campaigns. In today's Canva beginner tutorial for kids, we will dip our toes into the basics of Canva and how you can make stunning creations for your next project by making a poster. For live online guidance, join an upcoming Canva class, led by an expert, and designed by professionals from Apple and Stanford.
Follow this fun Canva beginner tutorial for kids
There are many reasons people make posters. It can be to engage in an action, deliver a message, or promote an event. Although you may not have a business or event currently, you can make one up for the sake of this exercise. The skills you learn here can be used to make future birthday invitations, save the dates and small business promotions. We're going to make a small business poster for this exercise.
1. Create a new design
First, go to Canva. Then log in (or sign up for a free account), and click on the purple button that says "create a design". You can then scroll down to the poster option or type "poster" in the search bar that pops up after you click the purple button.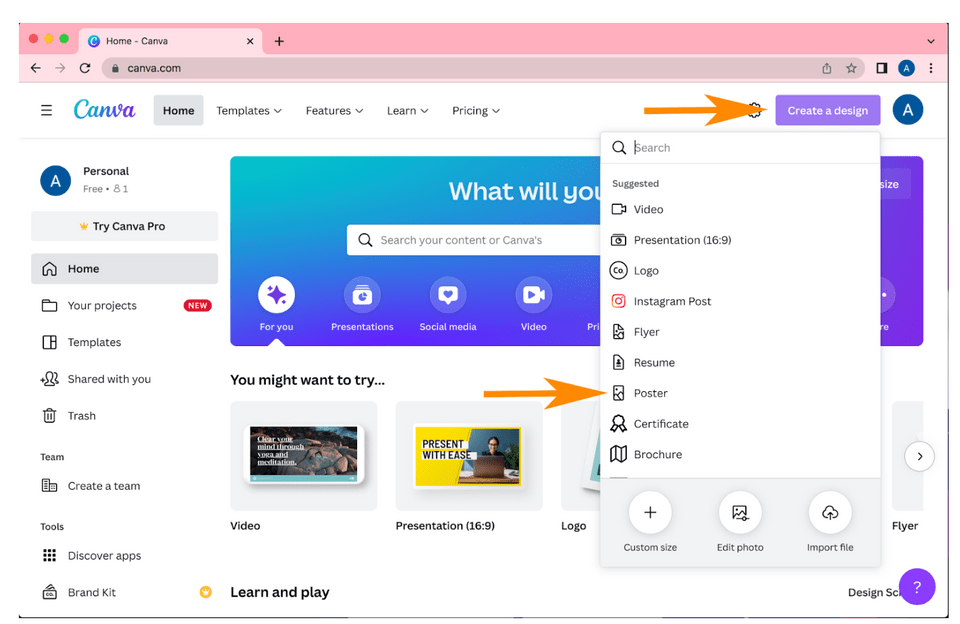 2. Find inspiration
Look through the pre-made 'templates' section that can be found in the black toolbar to the left. There are many to choose from that are categorized into different sections. If you already have a specific event or business in mind you can look up templates relating to your topic in the search bar at the top of the template section. Notice what you like about these posters.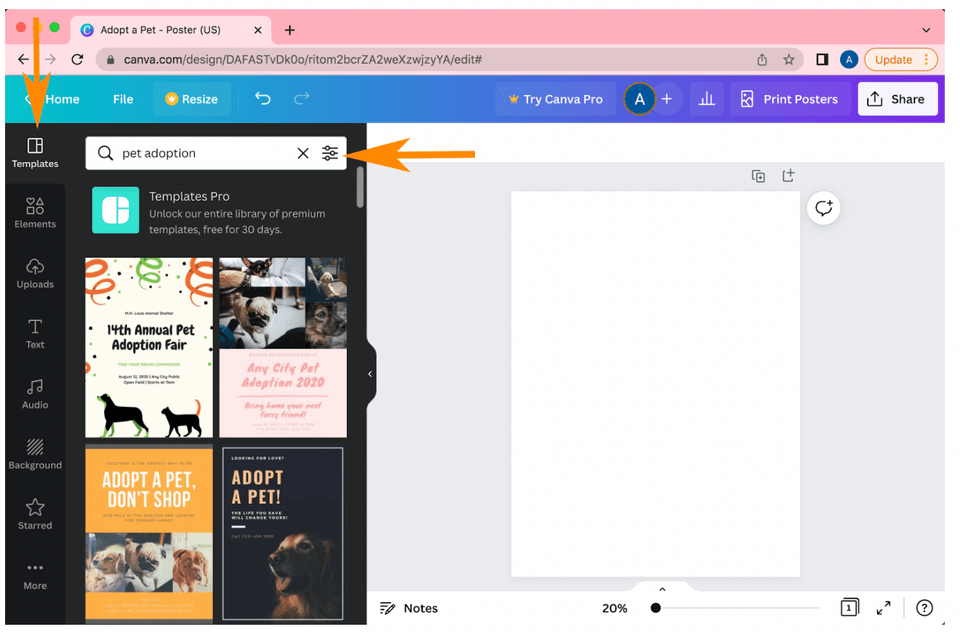 3. Find frames for your photos
Looking at our black toolbar to the left, we look down the list to click on 'elements'. Once there , choose the frame option.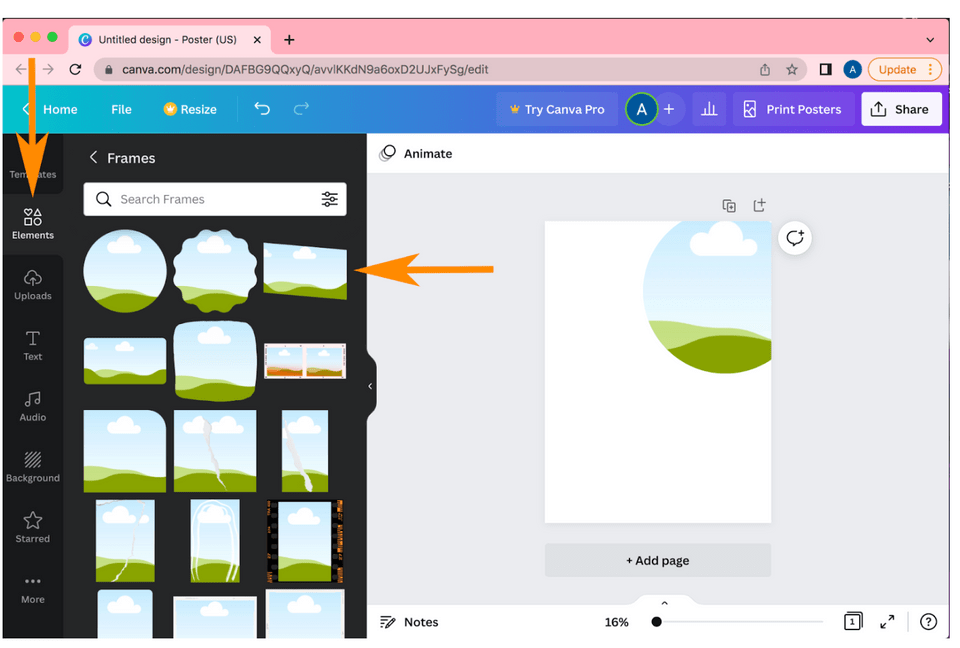 4. Find images to focus the poster around
From here you can choose what shape or frame you would like your photo to fill.  Once you have selected your frames, go back to the main menu for elements and find photos. You can find a photo here to drag and drop into frame or you can upload your own photo under 'uploads' in the black toolbar to the left.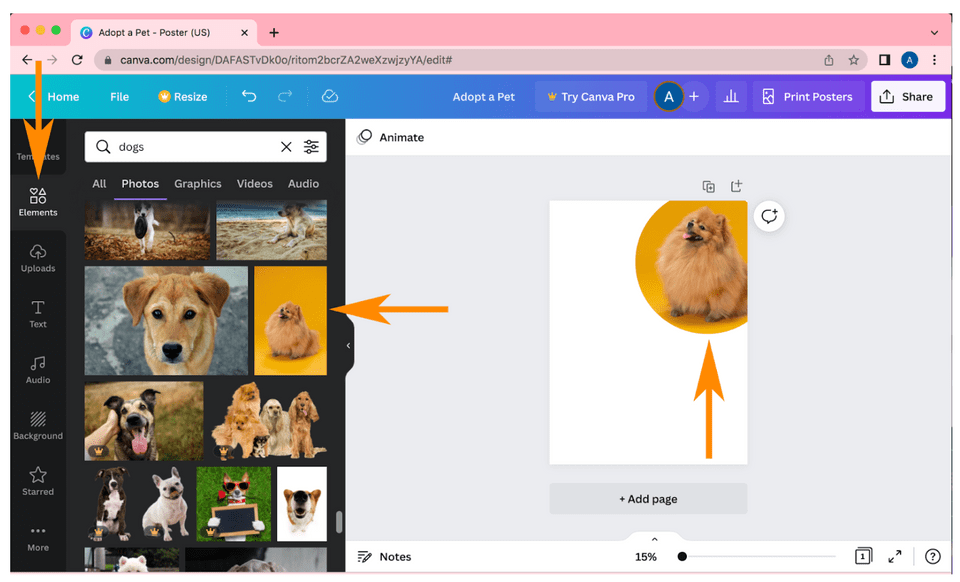 5. Add text
In the toolbar to the left, there is a 'text' option. Once clicked, you'll have your choice at a variety of different fonts for titles and body text.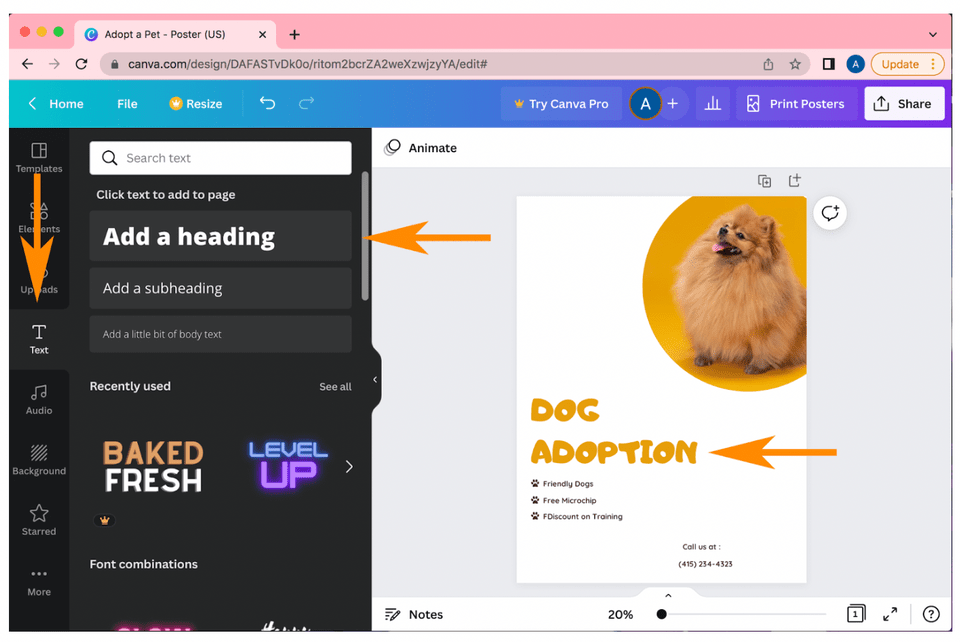 6. Add graphics
To add graphics, go back to the 'elements' section . Once clicked you'll find the 'graphics' section. You may need to scroll to find some of these options. Within 'elements' you can search for graphics to accent your poster by topic.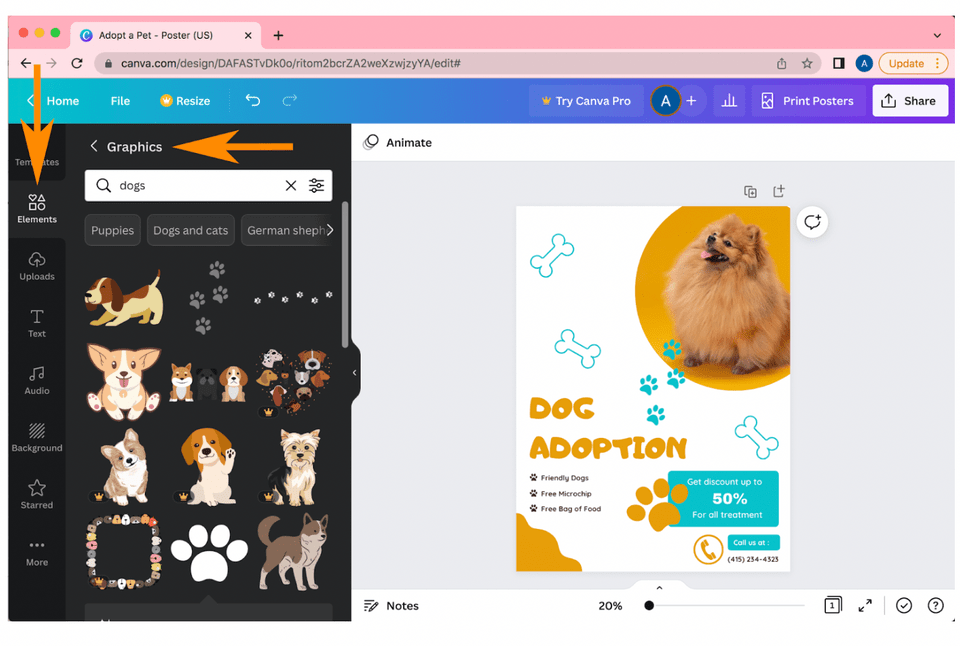 7. Add background
You could either add an image or a color for your background. The location of the background option may vary depending on your browser, on my screen the background section is an option on the black toolbar. Here you can either choose a color or image that will be your new background.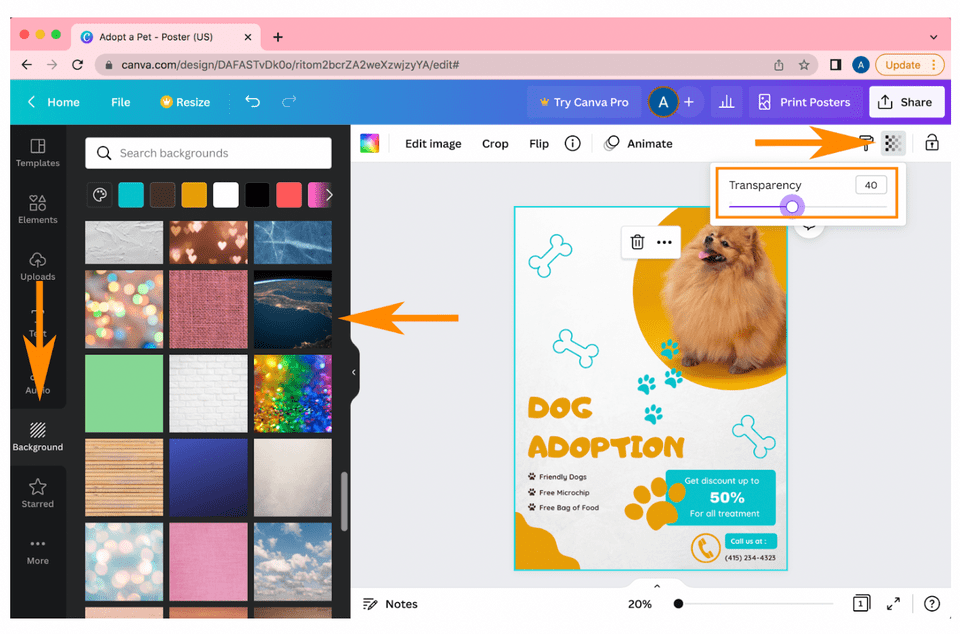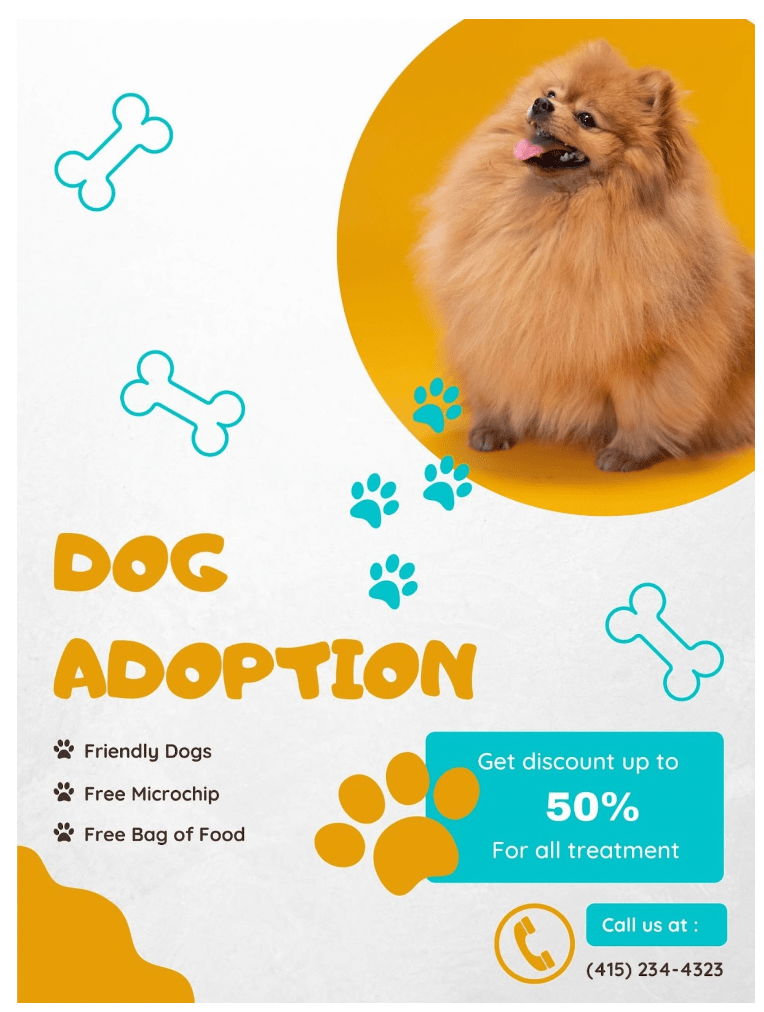 Try more beginner Canva tutorials for kids
You've now made your very own poster in Canva in a matter of minutes. You can replicate this process for a variety of events or businesses in the future. If you liked this tutorial and want to learn more about how to navigate and create with Canva, take our Canva for Kids live online class, led live by an expert and designed by professionals from Apple and Stanford.
If you've got Canva down already but want to learn a bit more about design principles, take a look at our design classes. If you're interested in learning another design software, we also have a Procreate tips for beginners tutorial and a Procreate beginner tutorial.
Written by Ashley Velasquez. As a visual learner growing up in the age of technology, she was fascinated by the graphics and videos that would dance on early computer screens. As she started pursuing Visual Communications in college, she found that design involved in translating information, ideas and opinions onto endless platforms.