Not long ago Unity was a niche tool used only by Indie developers for small games. Over the years Unity has grown enormously and now it is the tool of choice for many developers from Indie to AAA. In fact, Unity is the engine underlying some of the most popular games being developed and played. Here's an overview of some of the top games made with Unity in the last five years!
Want to jump right into learning game development with Unity? Check out our fun online small group Unity Game Development class led live by an expert, and designed by Google, Stanford, and MIT professionals:
Discover some of the top games made with Unity

From casual games, like Untitled Goose Game, to hardcore games, like Cuphead, Unity game programming is powerful enough to make games of all types.  From niche 2d games, like Ori and the Will of the Wisps, to massively popular party games, like Fall Guys, Unity can make games for all types of players, too.  Let's take a look at the following titles to explore further what Unity enables developers to build.
Social and Party Games made with Unity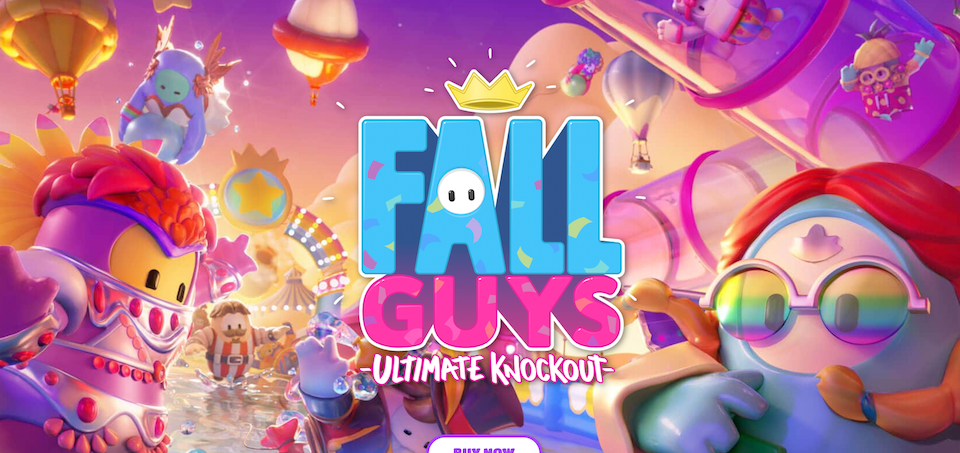 1. Fall Guys: Ultimate Knockout
Fall Guys is a platform battle royale game developed by Mediatonic.  One of the most popular games for kids of 2020 and 2021, Fall Guys features a variety of challenges, most of which involve obstacle-course races, games of tag, or staying on a moving platform.  Fall Guys received positive reviews from critics for its chaotic gameplay and visual appearance and was further praised for its family-friendly, non-violent mechanics.  
Platforms: Microsoft Windows, PlayStation 4, Nintendo Switch, Xbox One, Xbox Series X/S, Android, iOS

2. Amoung Us
Among Us is a 2018 online multiplayer social game developed by American game studio Innersloth and inspired by the party game Mafia.  Leveraging Unity's multi-platform publishing capabilities, the game runs on many devices and even supports cross-platform play!  Among Us is a pandemic-era hit, and provided a deep and fun social experience for people to enjoy whether they are physically together or apart.
Platforms: Microsoft Windows, PlayStation 4/5, Nintendo Switch, Xbox One, Xbox Series X/S, Android, iOS
Casual Games made with Unity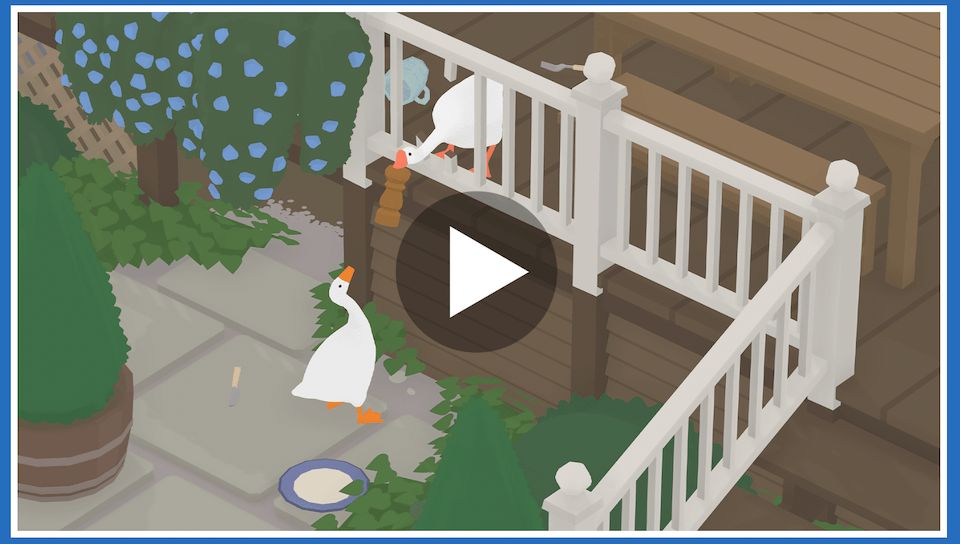 Untitled Goose Game is a 2019 puzzle stealth game developed by House House and published by Panic. Players control a goose who bothers the inhabitants of an English village. The player must use the goose's abilities to manipulate objects and non-player characters to complete objectives.  Untitled Goose Game received positive reviews, with critics praising its gameplay and humor, and was even named the D.I.C.E. Game of the Year.  
Platforms: macOS, Microsoft Windows, PlayStation 4, Nintendo Switch, Xbox One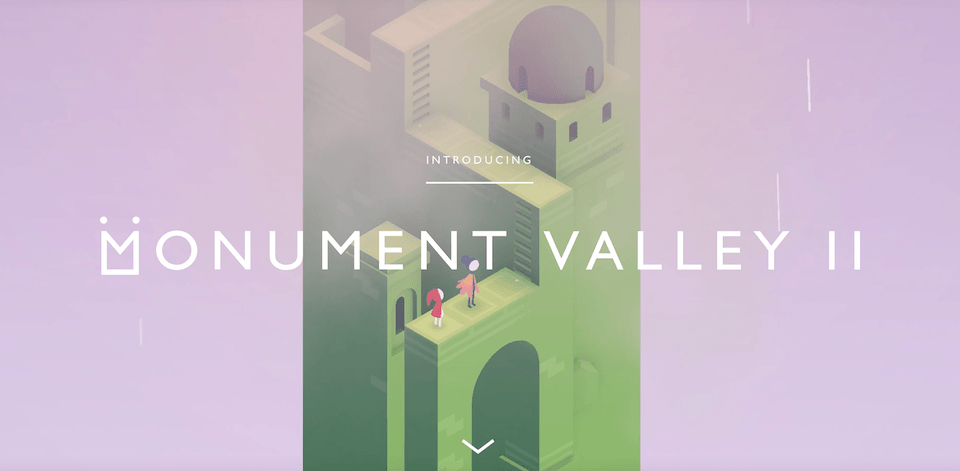 Monument Valley 2 is an indie puzzle game developed by Ustwo Games. The sequel to the blockbuster Monument Valley, both were developed on Unity for mobile platforms.   Its visual style was inspired by Japanese prints, minimalist sculpture, and was compared by critics to M. C. Escher drawings. Its ambiance and puzzles make the game a quiet, contemplative experience. Monument Valley 2 was nominated for and won "Best Mobile Game" awards.
Platforms: iOS, Android
2D games made with Unity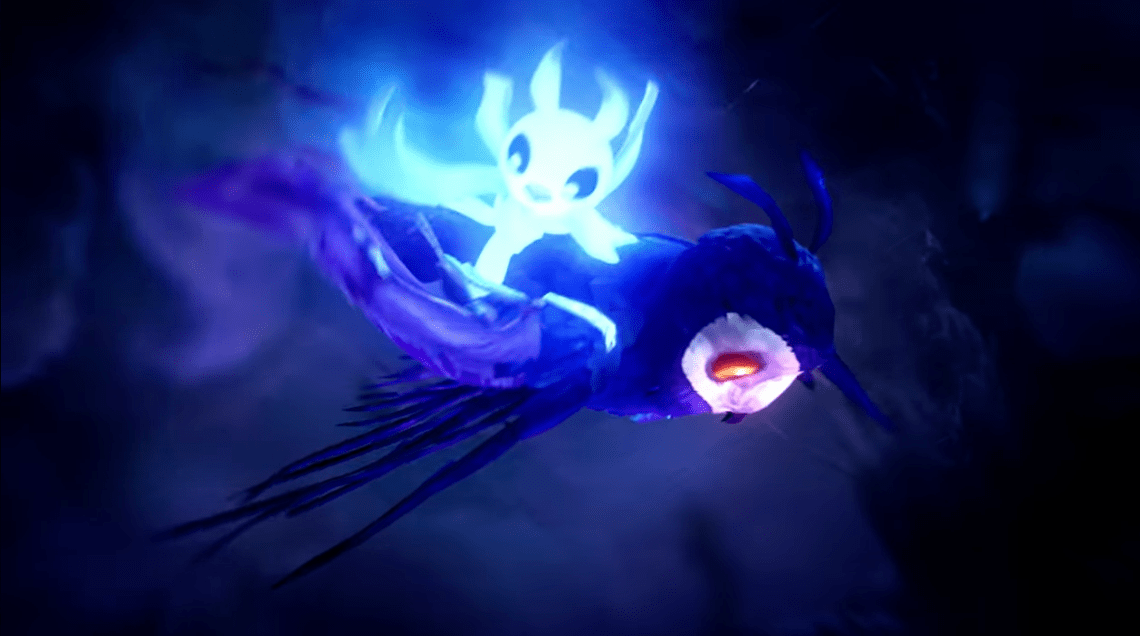 5. Ori and the Will of the Wisps
Ori and the Will of the Wisps is a 2D Metroidvania game.  The player controls the titular Ori, a white guardian spirit. As Ori, players must jump, climb, glide, and swim between various platforms to solve intricate puzzles. The game received critical acclaim, with players praising the gameplay, art direction, story, action sequences, musical score, and environmental design.  It is the sequel to Ori and the Blind Forest, one of the first successful AAA titles to be built on Unity.
Platforms: Microsoft Windows, Nintendo Switch, Xbox One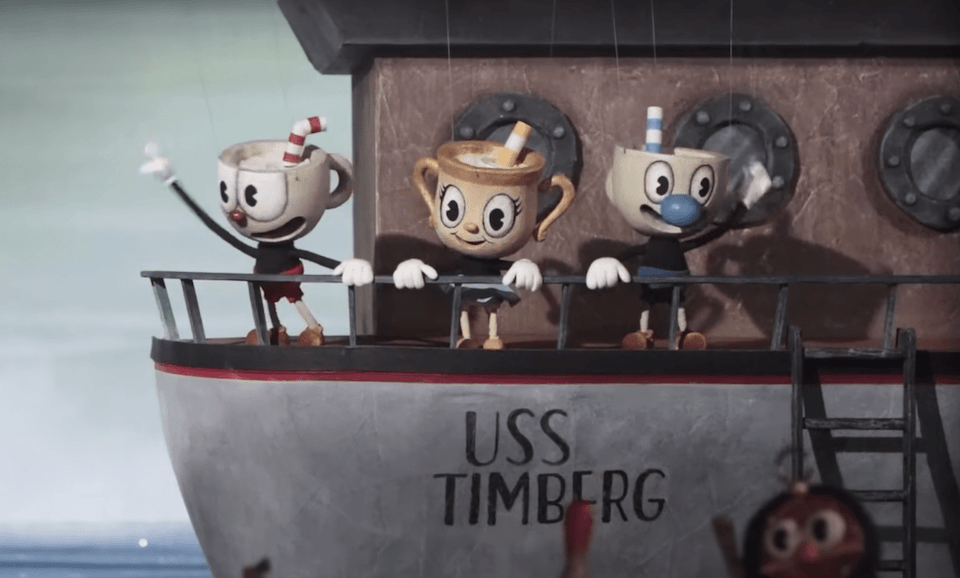 6. Cuphead
Cuphead is a 2017 run-and-gun video game developed by Studio MDHR.  Using the flexibility of the Unity graphics engine, the game employs an aesthetic inspired by the rubber hose style from the golden age of American animation.  Featuring old-school, highly-challenging gameplay, a cult following group up around Cuphead.  It was a critical and commercial success, winning several awards with more than six million copies sold within three years.  An animated series on Netflix has also been produced, highlighting the games' strong audience-appeal.  
Platforms: macOS, Microsoft Windows, PlayStation 4, Nintendo Switch, Xbox One
Virtual/Augmented Reality Games made with Unity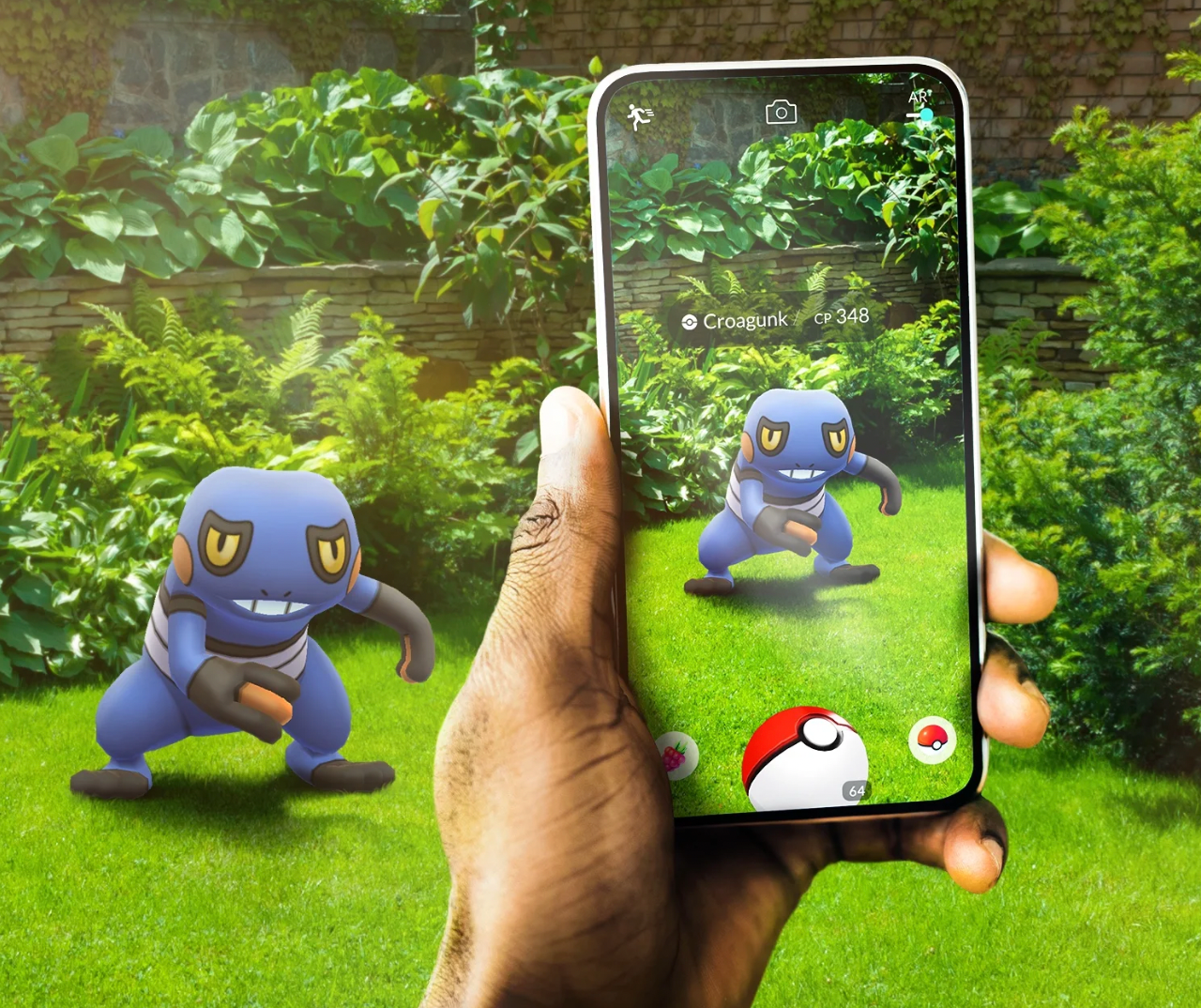 7. Pokémon Go
Pokémon Go is a 2016 augmented-reality mobile game developed and published by Niantic in collaboration with Nintendo and The Pokémon Company. It uses mobile devices with GPS to locate, capture, train, and battle virtual creatures, called Pokémon, which appear as if they are in the player's real-world location.  Pokemon Go was a viral sensation, attracting players of all ages.  It is also a popular game for parents and children to play together!
Platforms: iOS, iPadOS, Android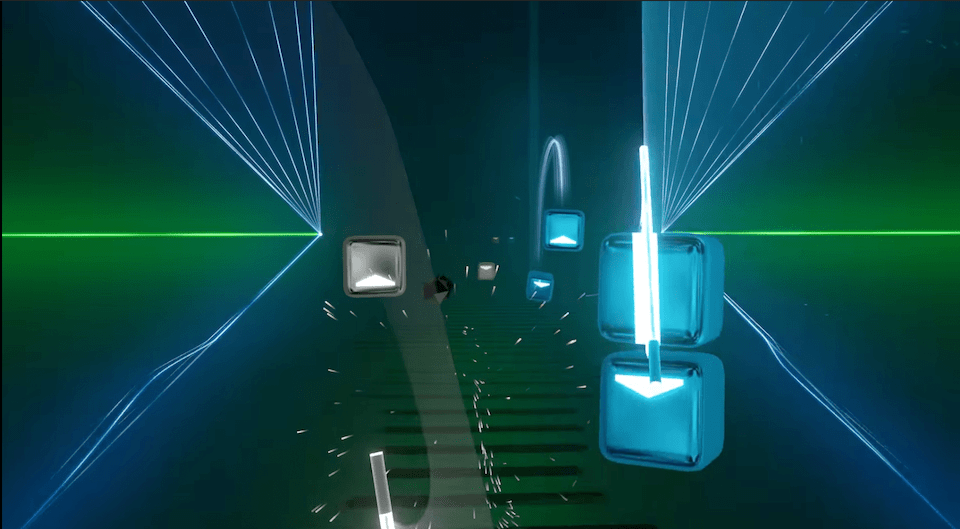 8. Beat Saber
Beat Saber is a virtual reality rhythm game developed and published by Czech game developer Beat Games. It takes place in a surrealistic neon environment and features the player slicing blocks representing musical beats with a pair of contrasting-colored sabers.  Demonstrating Unity's ability to produce successful virtual reality games, Beat Saber became the highest rated game on Steam less than a week after its early access release, and continues to be enjoyed as a form of both entertainment and exercise.
Platform: Microsoft Windows, Oculus Quest, PlayStation 4
Other Popular Games made with Unity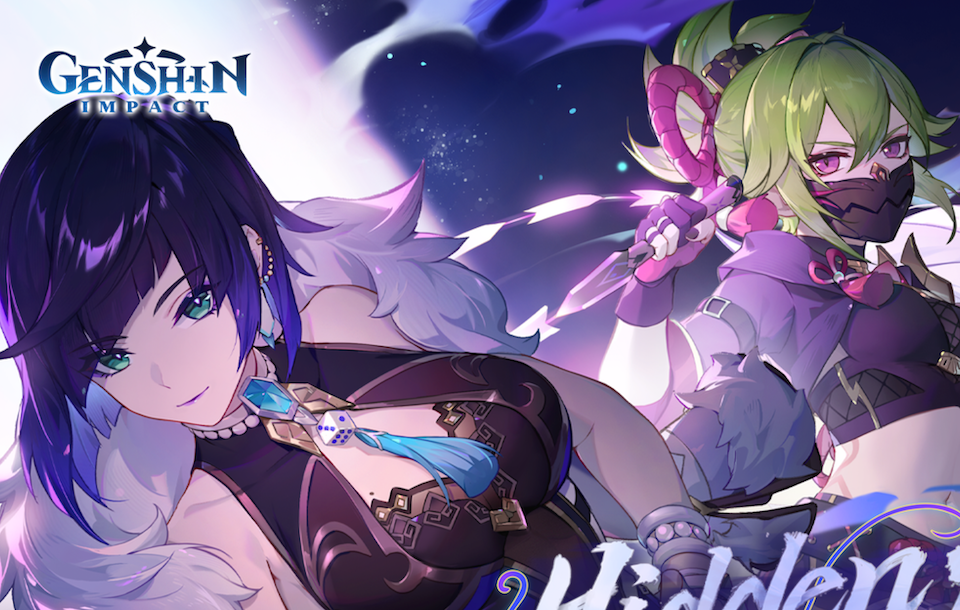 9. Genshin Impact: For ages 13+
Genshin Impact is an action role-playing game developed by Chinese developer miHoYo, and first published in 2020. The game features an anime-style open-world environment and an action-based battle system using elemental magic and character-switching.  A commercial success, the game grossed more than $3 billion in its first year of release, the highest ever first-year launch revenue for any video game.
Platform: iOS, macOS, Android, Microsoft Windows, PlayStation 4/5, Nintendo Switch
Make your own games with Unity
Unity has become one of the most dominant engines for game development. It is capable of making small games, big games, indie games, and professional games. It can make mobile phone games, console games, and even virtual reality games. And Unity is one of the easiest game development platforms to learn and start developing with.  
Start making games with Unity with this fun Unity tutorial for beginners. For more guidance, take Create & Learn's Unity Game Development classes:
Written by Ken Patel, who started coding at age 10. Following his passion for video games, when he entered university he enrolled to study Computer Science. After graduation, he embarked on a career as a professional video game developer. Ken is excited to be sharing his passion, knowledge, and experience with the next generation of game makers through his role as a teacher here at Create & Learn.