It's no secret that Pokémon has been around for a long time. But gone are the days where merchandise is limited to Pokémon cards! Although booster packs are still super fun to open and the cards themselves are fun to collect, there so many different Pokémon toys now.
If your student loves Pokémon be sure to sign them up for our Pokemon Game Building class where they'll refresh and master essential coding concepts while creating, catching, and playing unique games with the Pokémon of their choice. Create a Pokémon virtual pet and keep it healthy and happy; make and conquer the Catch the Pokémon Game; design a dynamic functional game of two-player Pokémon soccer; and try to build the tallest Pokémon pyramid possible in the Pokémon Circus Game!
How to choose the best Pokemon toys
Today we'll help point you in the direction of the perfect Pokemon toy. Because there are so many options to choose from, it is nice to limit your options considering three main factors:
Category: Pokémon toys aren't limited to trading cards anymore! They now include building sets, plush toys, Pokéballs, and mini figures. Decide on a category and then find relevant toys in that category.
Age: Someone young might enjoy mini figures or plush toys more so than a building set. However, if the child is above six years old, then perhaps games and building sets would be more appropriate.
Quality: The toys should not be made with toxic or chemical substances. This way, the toys are durable and safe for children to use.
Discover the best Pokémon toys
Here are a few popular Pokémon toys to gift children of all ages.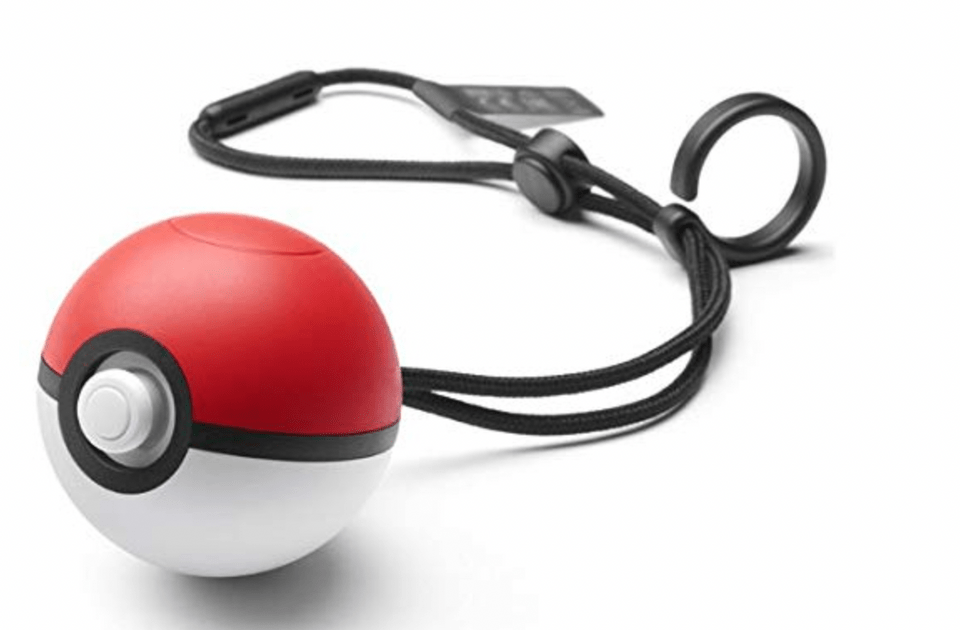 This fun little gadget has many uses! If your child is a big fan of Pokémon Go or either of the Pokémon Let's Go games for the Nintendo Switch, this toy can enhance their experience with the video games. Take a break from screens and take your Pokémon on a walk to earn in game perks.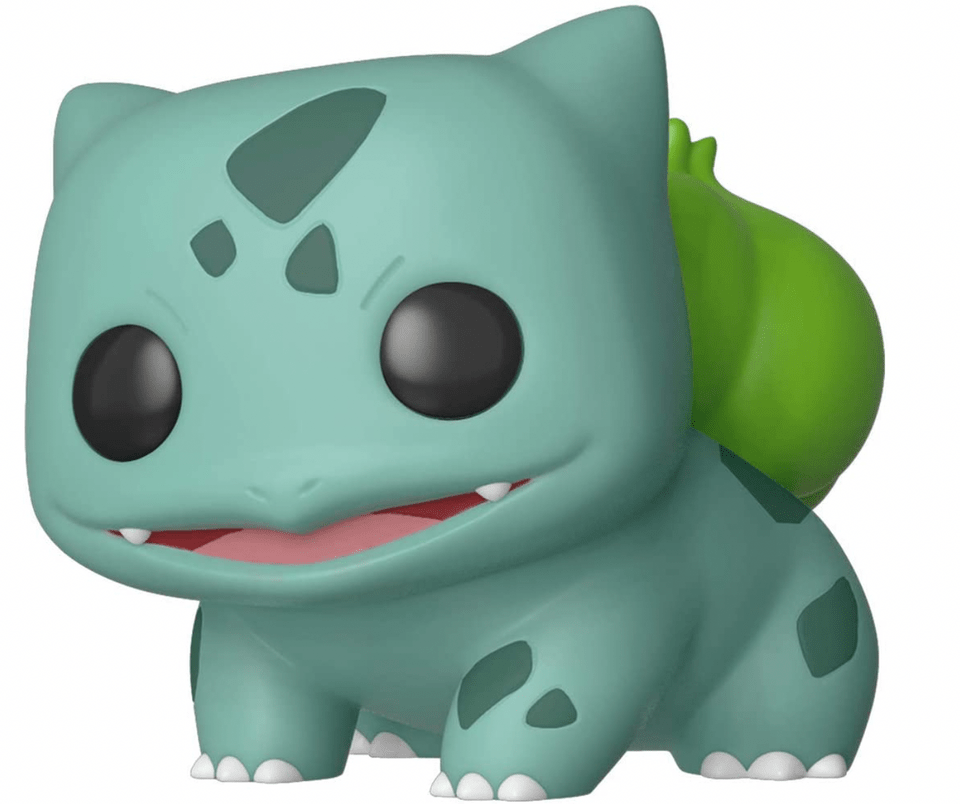 These adorable Funko POP figurines of your favorite Pokémon (or several) would be a nice addition to any collection! You can keep it in pristine condition in its stylish box or play with them. The toy is 3.75in in size and is made of pop vinyl material which is safe for younger children.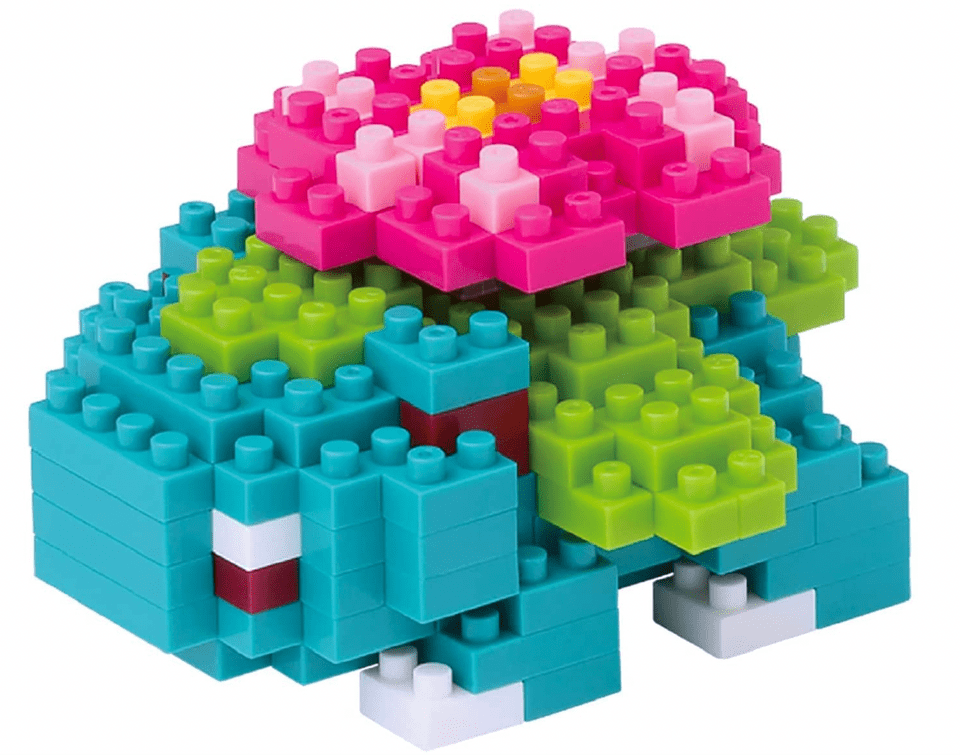 They're like LEGOs, but tiny and Pokémon! The Nanoblock Pokémon Kits are not only fun, but also improve cognitive skills. Each figurine measures at about 4x5mm each and has a variety of choices when it comes to Pokémon. They come with easy to follow instructions but may not be suitable for those under eight years of age. Plus they are super colorful!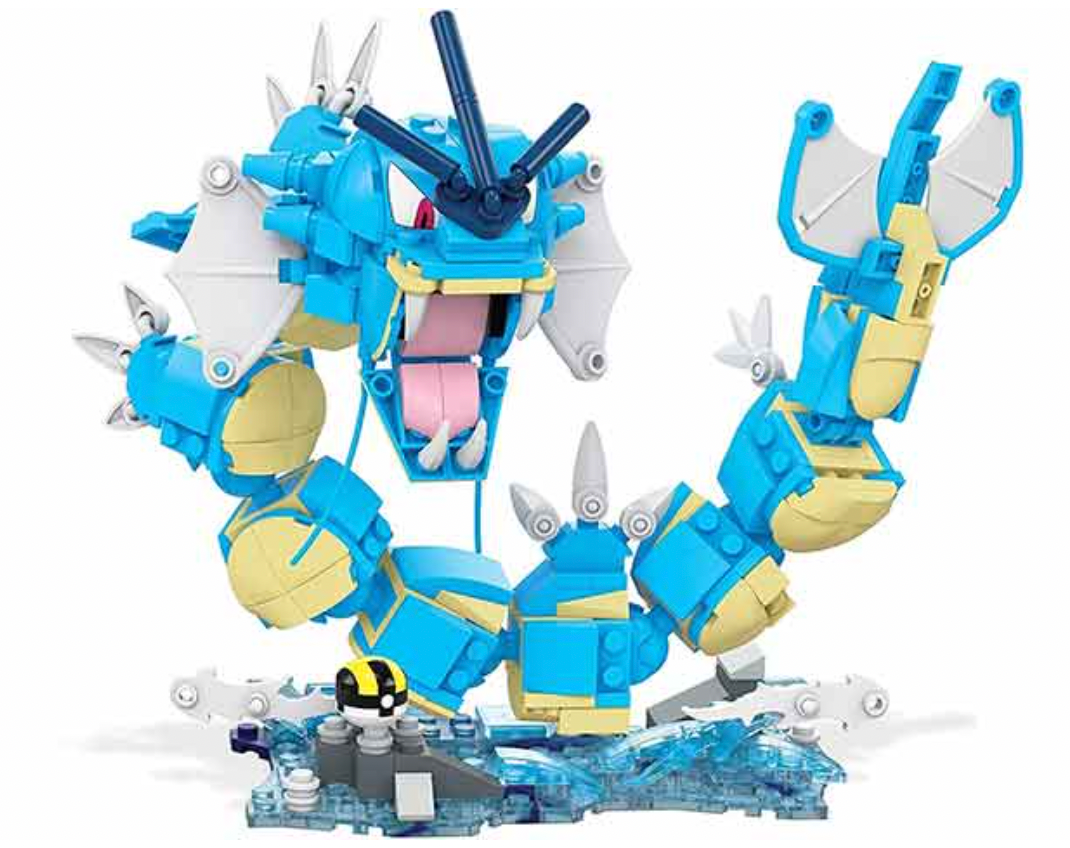 This set contains all the fins, spikes, and fangs to make a large, 9-inch Gyarados figurine that moves. This makes it so your child can manipulate it into a variety of poses! Assembly of the figure can be difficult and take a bit of time, but for those of you with students who love a challenge, puzzles, or LEGOs, this might be the toy for you.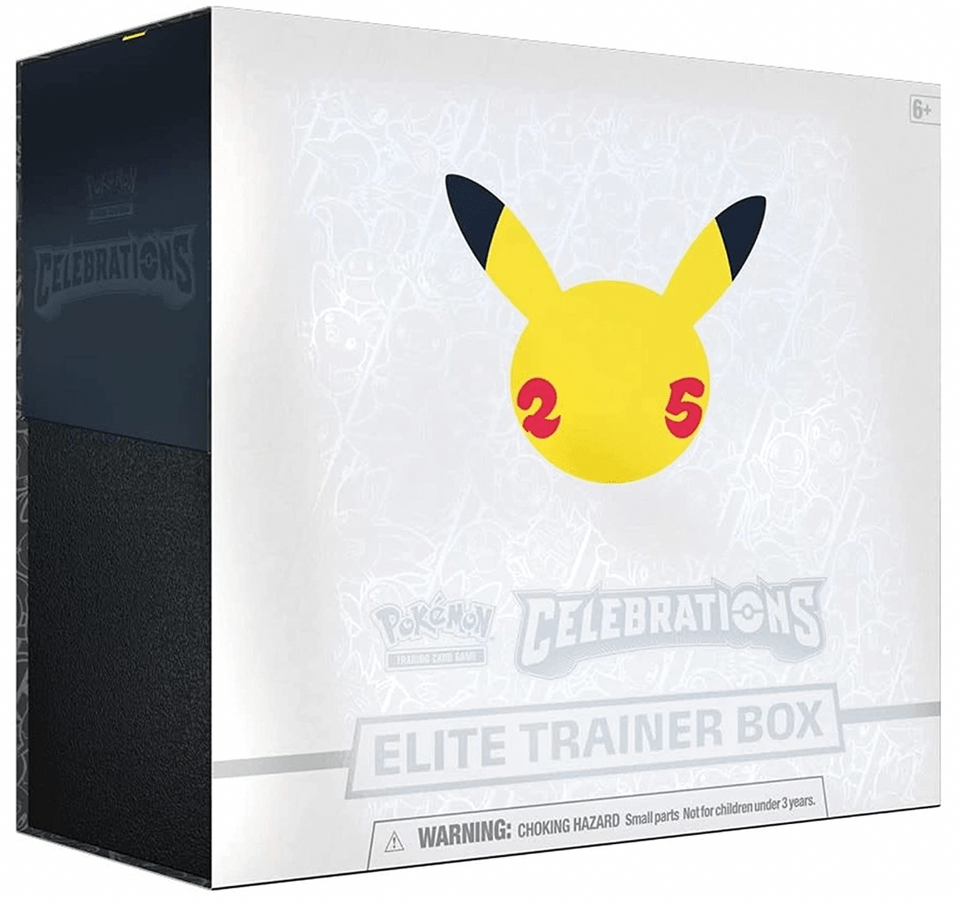 If your child is a fan of collecting Pokémon cards, celebrate Pokémon's 25th anniversary with this booster box! This booster pack is filled with characters old and new for their anniversary. These cards feature kid favorites such as Mew, Ho-Oh, Lunala, Zamazenta, and so many more. The booster box contains:
10 Pokémon TCG: Celebrations 4-card booster packs
5 additional Pokémon TCG booster packs
1 special foil card featuring Greninja
65 card sleeves featuring the Pokémon 25 logo and lightning tail design
45 Pokémon TCG Energy cards
A player's guide to the Celebrations expansion
A Pokémon TCG rulebook
6 damage-counter dice
1 competition-legal coin-flip die
2 acrylic condition markers
A collector's box to hold everything, with 4 dividers to keep it organized
A code card for the Pokémon Trading Card Game Online
Although pricey, it comes with the rarity of being a limited release, making these cards an instant favorite for kids and collectors alike.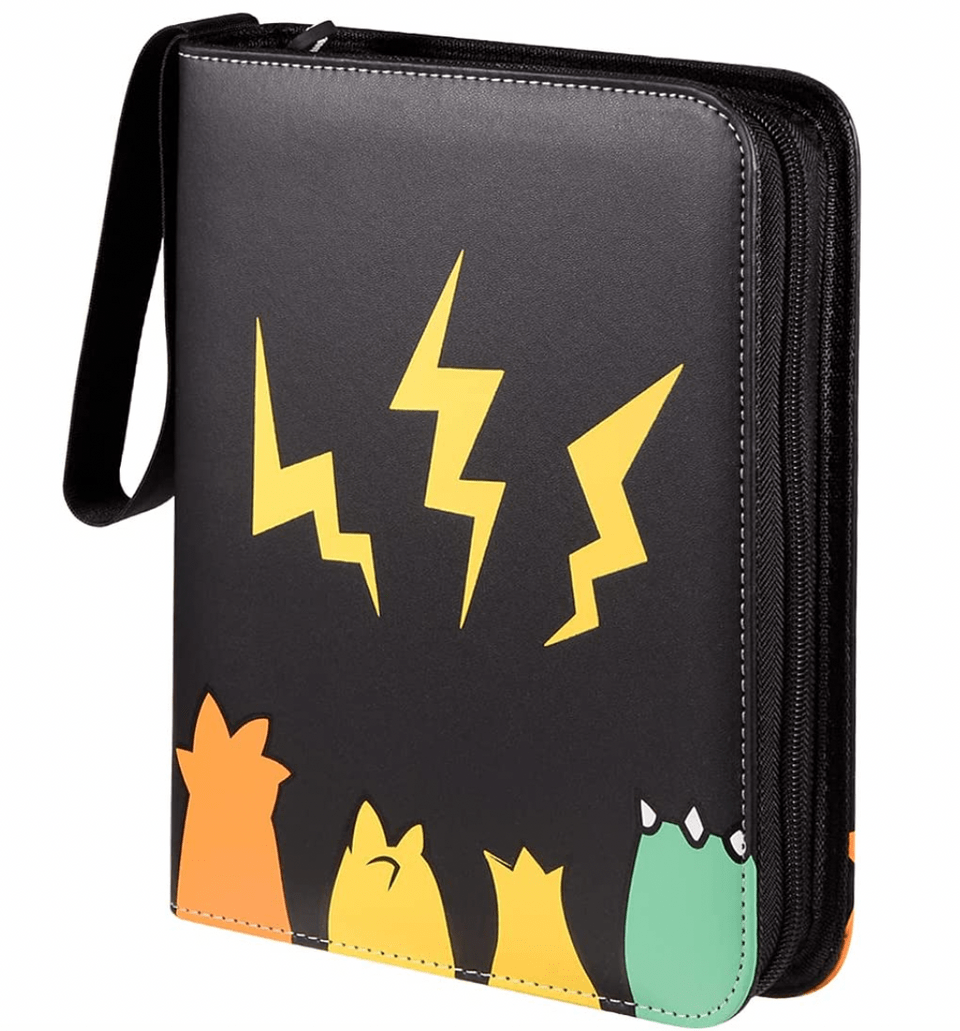 This waterproof case will keep your child's Pokémon cards protected in a stylish bag. The 3-ring design makes it convenient to add or remove sheets anytime. This design features a 4-Pocket binder with 50 pages of sheets that can hold up to 400 cards. This case is an awesome pick if your child collects cards and wants to keep them safe while trading and playing!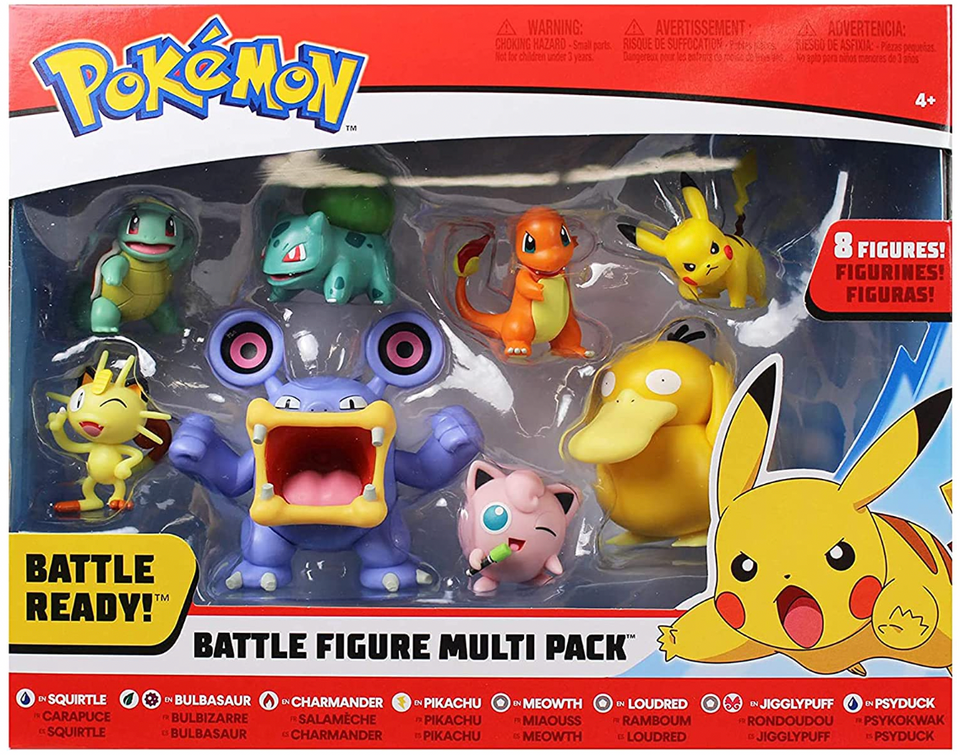 Encourage your child to take a break from screens and break out their new favorite battle figure packs! There are different kinds of battle figure packs featuring Pokémon from different regions. Pair them with Pokémon cards while battling or let your child's imagination run wild and play with them on their own.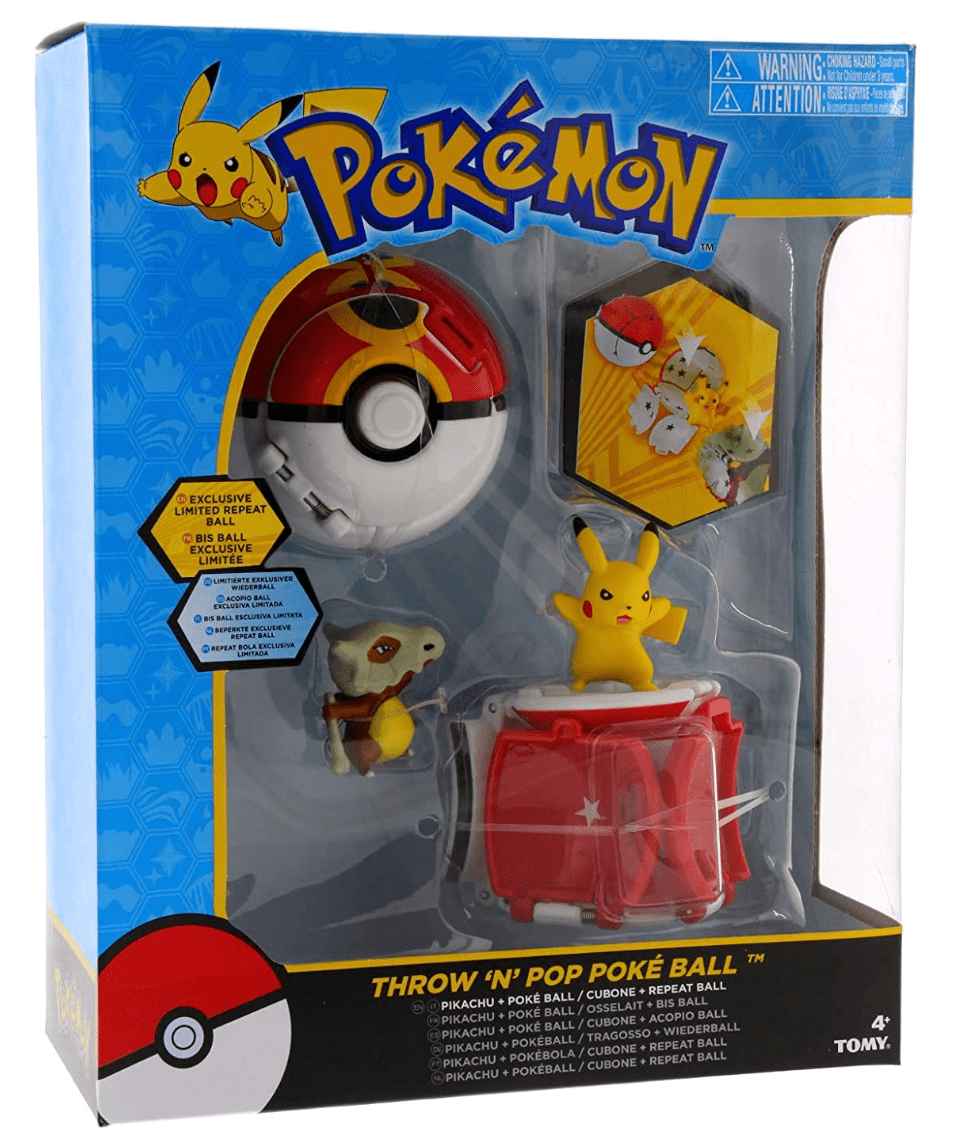 This fun toy can be used during playtime if your child wants to act out their Pokémon adventures like Ash Ketchum! The pokéball itself opens either by pressing the button in the center or throwing the call on a hard surface. Included with this set are 2-inch Pikachu and Cubone figurines, as well as a belt for the pokéball! This toy can help improve motor skills, hand-eye coordination, and increase curiosity.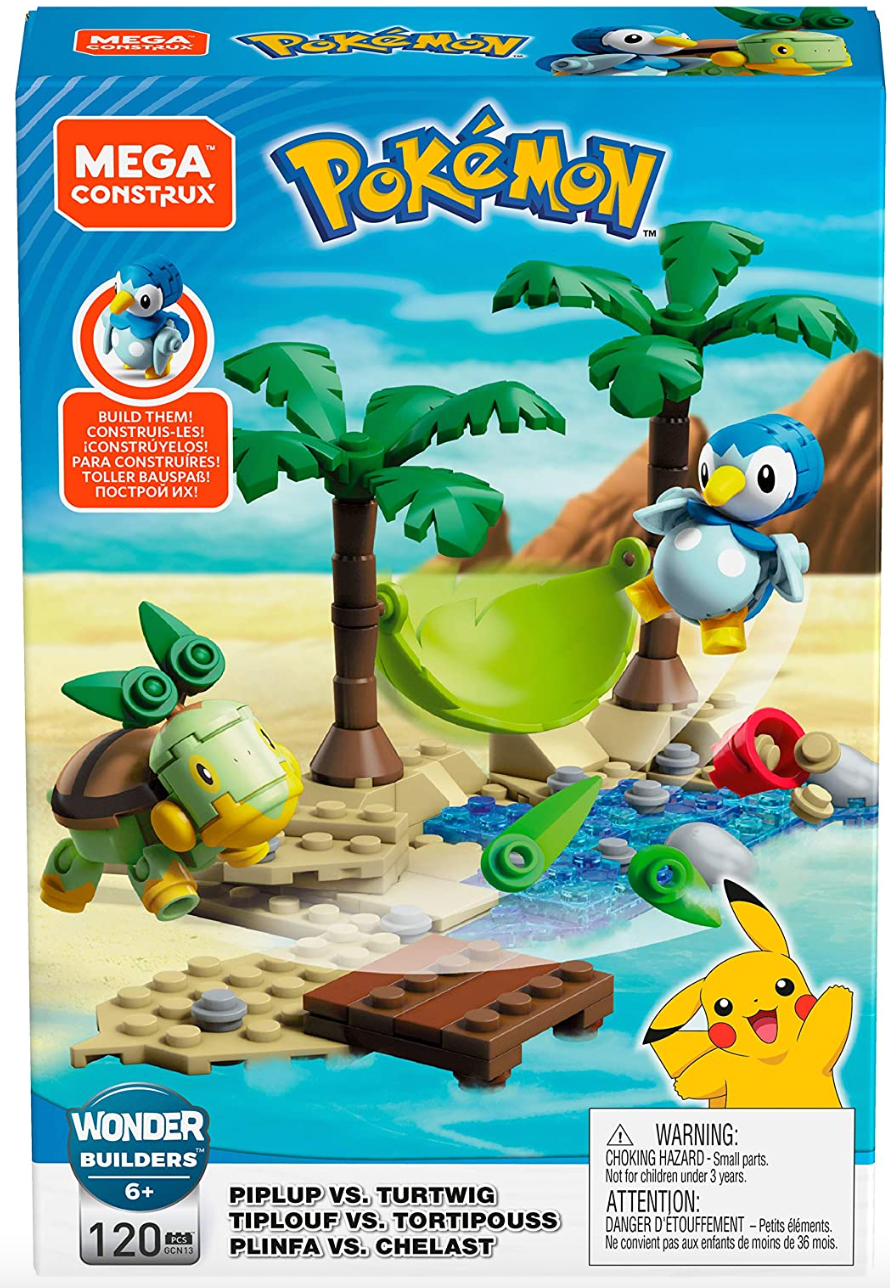 Enhance your child's critical thinking skills while they have fun! With this Mega Construct, your child will enjoy two characters battling it out in an involved scene. Your student can build this LEGO-like structure to recreate a bash at the beach, and also have fun rearranging the scene to their heart's content. This build includes a hammock that can launch the Pokémon!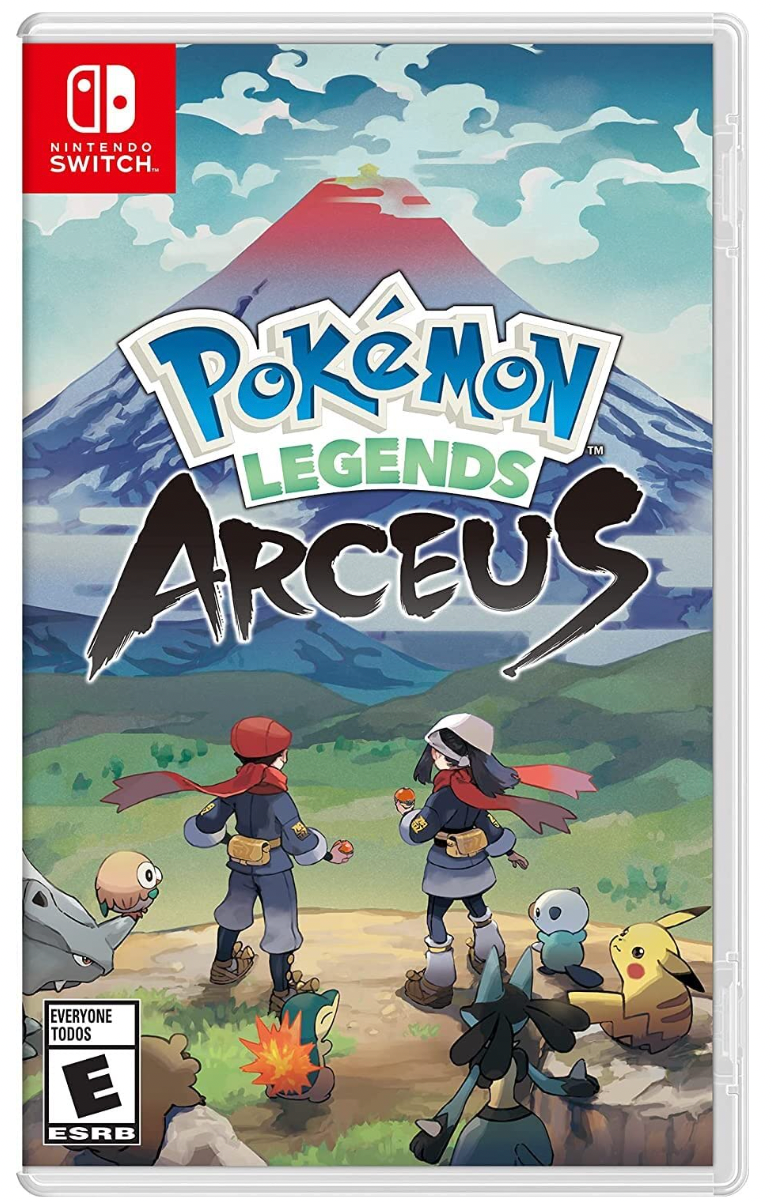 If your child is a fan of Pokémon games, Pokémon Legends: Arceus is a must play. This game has the look of Pokémon Eevee/Pikachu with some new functionalities to explore. With a new region, comes new Pokémon and challenges. You'll find that your student can spend hours of time enjoying this open world game in the Hisui region!
Still haven't found the perfect gift? Explore even more.
Get the most popular Pokémon toys
In Pokémon, kids try to capture as many creatures as possible, using a pokeball. The more they capture, the higher they level up. Students can play the Pokémon Go game, and collect the cards and figures. Once they become fans of the game, they'll be excited about Pokémon toys. And now you know a few of the best toys and building sets worth buying!
If your child loves Pokémon be sure to sign them up for our free Scratch class to start learning coding before progressing to our Pokémon Game Building class.
Up next, check out fun Pokemon coding projects and Pokemon activities for kids.
Written by Ashley Velasquez. As a visual learner growing up in the age of technology, she was fascinated by the graphics and videos that would dance on early computer screens. As she started pursuing Visual Communications in college, she found that design involved in translating information, ideas and opinions onto endless platforms.