BrainBuilder Academy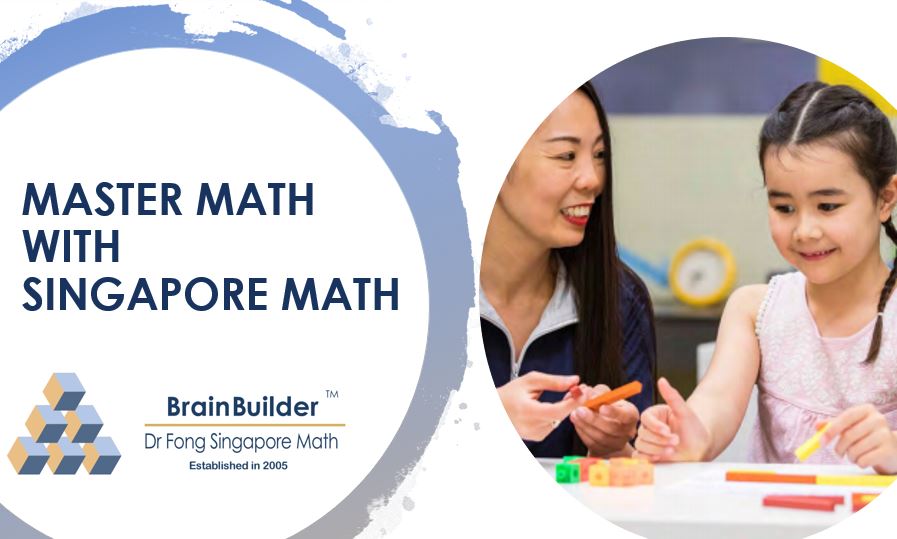 Dr Fong's BrainBuilder program follows the USA Common Core Maths curriculum, the Math in Focus (MIF) book series, of which Dr Fong is the Consultant and Principal Author of the MIF series. Currently about 2500 counties all over the USA are using the series. (See Math in Focus book on Amazon https://www.amazon.com/s?k=math+in+focus)
Why so many countries are turning to Singapore Math?
Singapore has consistently performed very well for the past 30 years in the TIMSS study. It tops first or second in the achievement tests.
The MIF or the MPAH Math series adopt a sound teaching and learning pedagogy to help students learn Math across different ability levels.
Dr Fong's Math series makes lessons interesting which motivate students to learn math. His online face- to- face program is designed to ensure engagement between the tutor and students
The tutors will monitor students' progress through informal assessment and provide more practice or homework to enhance and reinforce what they have learned.
What will your child learn in Dr Fong's Singapore Math program?
develop fluency in the four operations
master all topical and reasoning strands from the Common Core Math curriculum via the use of the Singapore Concrete -> Pictorial -> Abstract model for understanding and mastery of skills, concepts and problem-solving techniques
acquire the Singapore approach to develop a variety of effective strategies for solving word problems and higher-level challenging problems by applying critical thinking and creative thinking skills to solve real life problems
For additional details, please contact learn@brainbuildermaths.com.