Join the best kids' game building club online
Let's create fun games together! Put the Scratch skills you've already learned to use by creating a new project each week including original challenges and fascinating projects. Join along in our live video club series as an expert guides students through a different project from start to finish in a 50-minute session each week.
Your student will review and master key concepts such as lists, variables, messages, and cloning, all while understanding how to use them to make an awesome project they love. Some examples of weekly games include making a soccer game, creating a virtual pet game, and bringing a dress up game to life - don't miss the action! Sign up today to reserve your spot.
Requirements: Students must have completed Create & Learn's Scratch Ninja 1 and 2 prior to joining Intermediate Game Building.
Grades 2-6
Our Guarantee
Downloadable Certificate.

Show the world you did it. You really did it!

#1 Coding Curriculum

Designed by Stanford, Google & Apple Experts with kids in mind.

100% Satisfaction Guarantee

We'll help you find the right class, always. Love it or get a full refund.

Expert Teachers

US-based, background checked, highly trained and 3+ years of experience in their fields.
Start your Intermediate Game Building adventure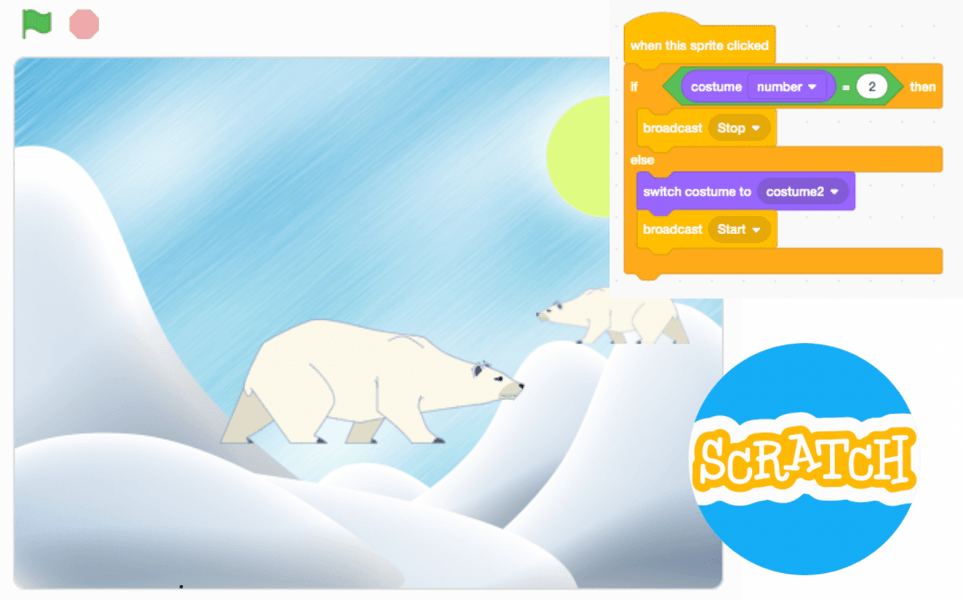 Intermediate Game Building Club
Grades 2-6

2 - 6 Students Per Club

Intermediate Game Building Club - for students who have completed at least Scratch 2. Choose from 4, 8, or 12 sessions.

5/22 - 5/29 Animation with AI Music: Create your own original music using AI, and use it for your animation.
5/29 - 6/05 Tower Stacker: Choose a type of tower and design the mechanics of a tower stacker game.
6/05 - 6/12 Superpower Dress Up: Gain your "superpower" to change costumes and backdrops for your characters and stories.
6/12 - 6/19 Spinning Dart Game: Build this fun game by making a circle pin and adding different prizes for your game.
6/19 - 6/26 Bouncy Ball with Video Sensing: Use video cameras to interact with your Scratch project - such as moving your hands to make a ball bounce.
6/26 - 7/03 Soccer Pong Game: How to move your players and kick the ball? How to score on goal? Learn how to design the mechanics for a soccer pong game!

$17 Per Session

55 minutes per session

Must have completed Scratch Ninja 2 or equivalent to qualify. If your child has learned how to use loops, variables, messaging, and clone from other classes, please send info@createandlearn.us project samples to be evaluated.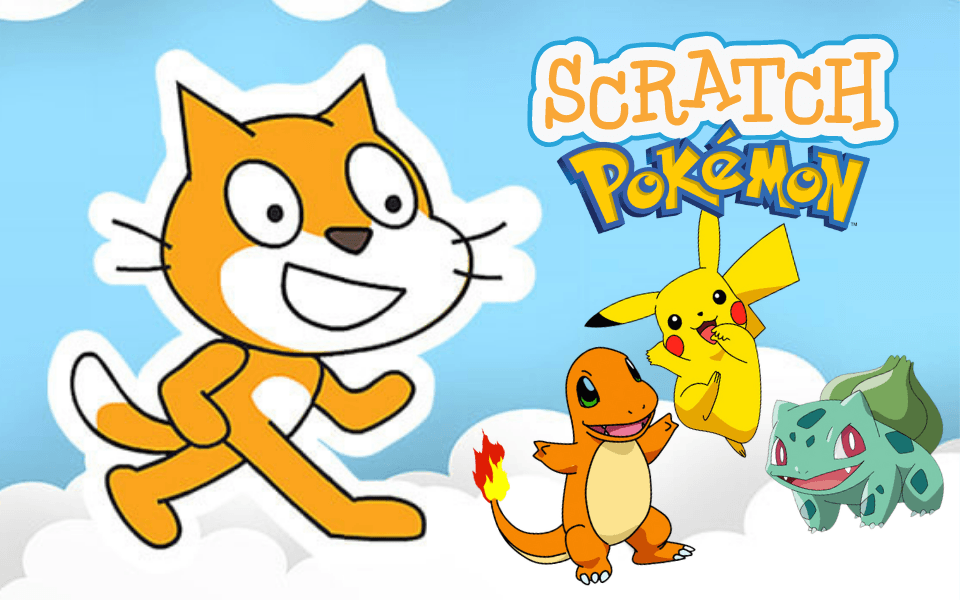 Create Pokemon Game in Scratch
Does your child love Pokemon? Join this fun 1-hour class to create their own Pokemon game in Scratch! If your child is new to coding, this is a great introductory class for them to explore MIT's Scratch coding - one of the best programming languages for beginners. Students will learn essential Scratch concepts to create the game for their favorite Pokemon characters to collect items and evolve. For kids who are already familiar with Scratch, our teacher will give extra challenges for them to build more complex games. After the class, you will find your child more excited and motivated to learn and code!

No coding background needed.
Students who enjoy this class also take