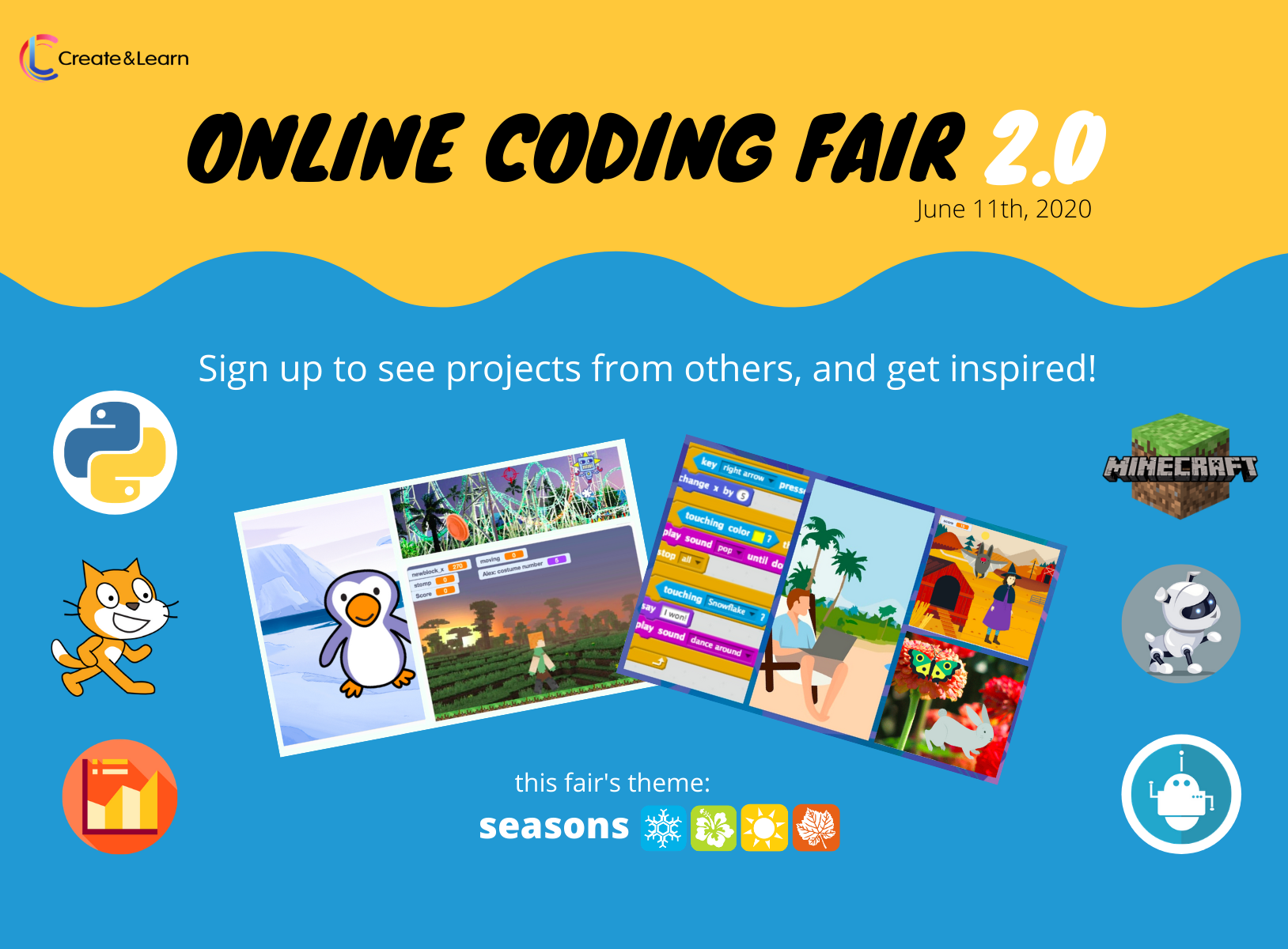 Does your child want to create their own games, animations, and stories using Scratch, Python, Minecraft, and other platforms? Do you want to keep their interest in learning coding, or maybe encourage them towards the next level?
Join this Online Coding Fair for free, learn from other coding fans, and get inspired!
This fair will be on:
June 11th (Thursday) at 12:00pm Pacific Time / 3:00pm Eastern Time
In our 2.0 fair, your child from Grades 2-9 will enjoy seeing many different exciting projects from more advanced students, including projects on Python, Scratch, Minecraft, and many more.
To kick off the start of summer break, this fair's theme will be seasons. There will be plenty of aahs and wows! You will find your child more motivated to code and create their own projects after this fair.
Sign up here to join this fun online event and get inspiration from others!
Best,
The Create & Learn Team