Happy 2020 everyone! To kick off the New Year, we are celebrating our Role Model of the Month, Jessica, who is in the MIT PhD program with an emphasis in AI (Artificial Intelligence). Her goal is to break some the the biases that come with automation, and encouraged us to follow our interests, no matter what. We are also happy to share some positive reviews from our parents, some exciting things happening with us here at Create & Learn, as well as the top Facebook post from our page this month. Check out our classes to see what everyone is talking about!
Role Model of the Month: Jessica
Jessica is currently working on her PhD at MIT, with a focus in AI (Artificial Intelligence). She's always had a passion for engineering and science, but felt discouraged as one of the few girls in her classes. Since then, it's been her mission to encourage young people to follow their interests and passions, and break the social biases that tend to come with them. Learn more by reading her article!
Parent Reviews
We're excited to share some positive feedback from parents!

What's New
There are so many exciting things happening with us here at Create & Learn. Here's what's new!

As part of our celebration of the annual Computer Science Education Week, we delivered a series of FREE computer science classes to a handful of schools in the Bay Area in December. Students from grades 2-6 learned how to code their own creatively designed stories using Scratch. The students loved learning everything.
One of the principles said, "The kids were so excited when they were able to program their character to have motion! Equipping them with the skills to become coders is important because more and more jobs are requiring some level of coding as a prerequisite. Experiencing this non-traditional class setting is exciting and we are helping students to engage in the technological future."
Top Facebook Post
This month, a special feature about 9 successful women in science!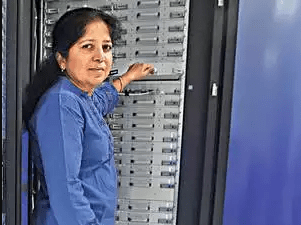 Learn more about scientists like scientist Gagandeep Kang, pictured above, and how she manages being one of the only women on her team. Read on and get inspired!
Do you enjoy reading articles like these? Follow us on Facebook to read more news like this and sign up for our fun computer science classes to learn more about the technologies and research behind these topics.